"The mask making was brilliant. The children loved it and are now looking at everyday objects in different ways. The drumming was awesome and gave the children a sense of achievement in a short amount of time. They haven't stopped talking about it. A brilliant day!" Offmore Primary School
Students at Offmore Primary School have been studying Africa in class. Kwame visited as part of this project focus. 
Offmore is a three form entry school, and in the classes are mixed groups of years five and six. This gave students a lesson of recycling (3 sessions) in the morning, followed by drumming and dancing (3 sessions) in the afternoon. 
Throughout the day Kwame talks to the children about how the activity they are doing relates to his life and to the lives of children in Ghana.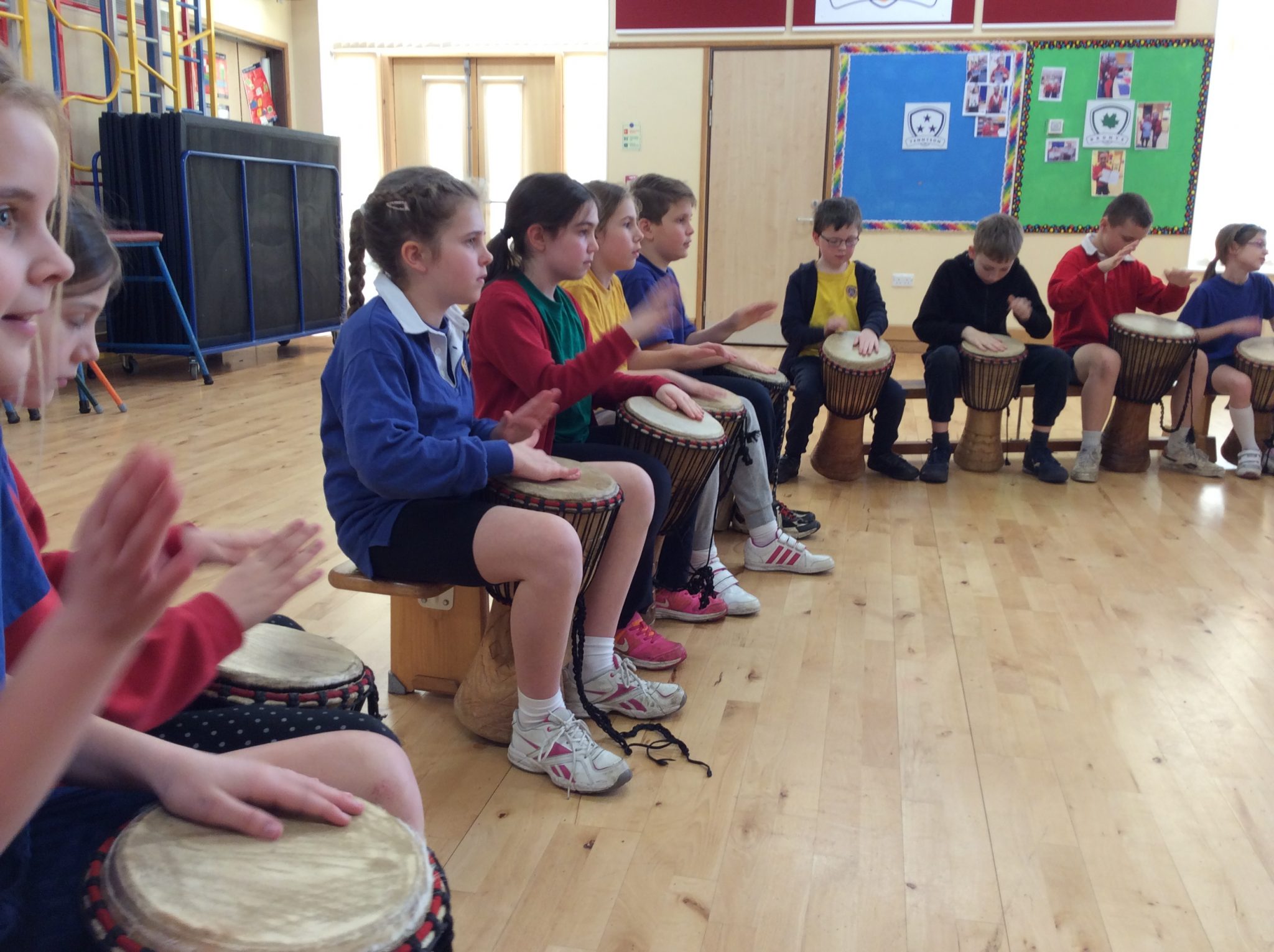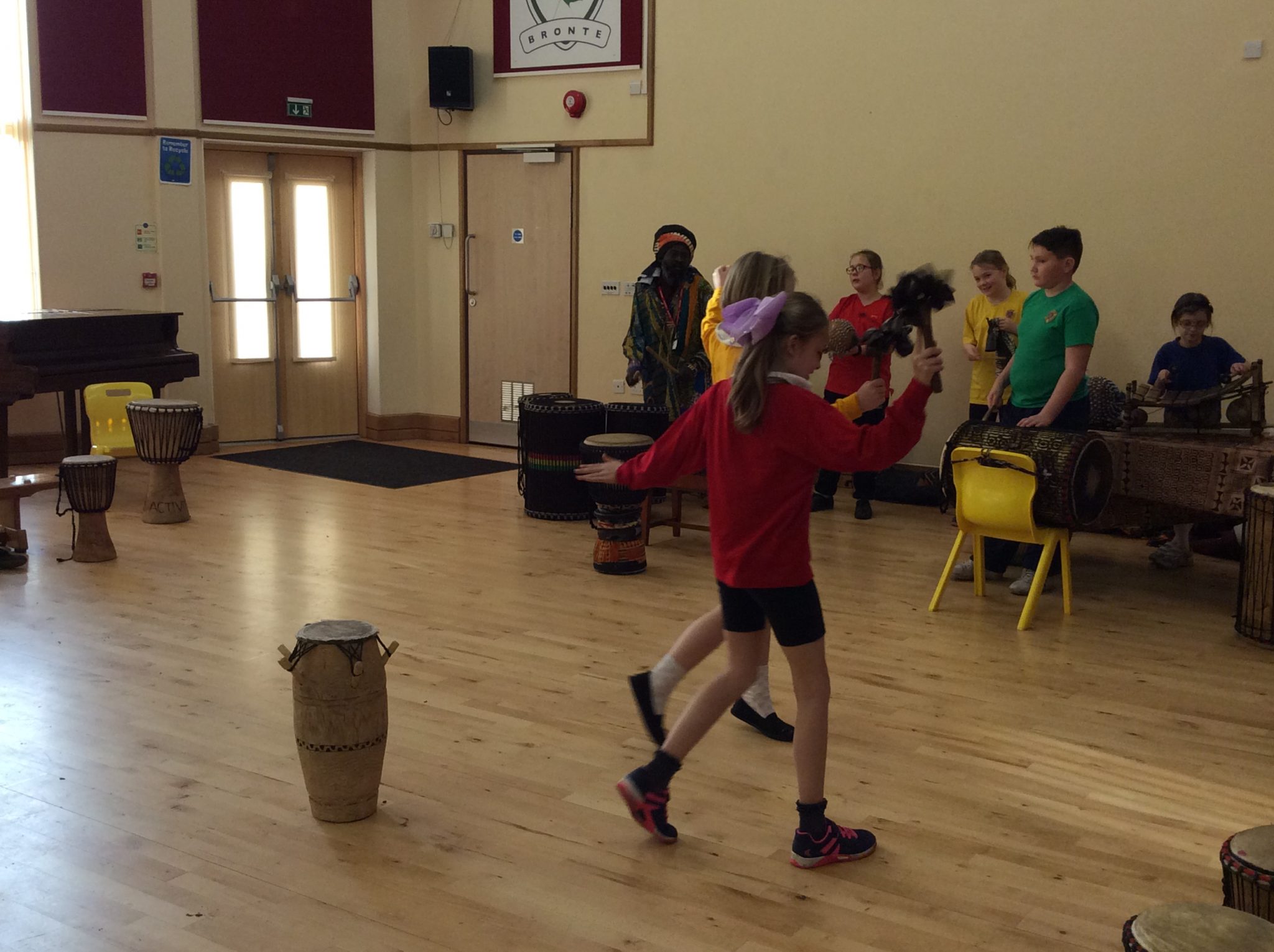 Every student is provided with a drum for the drumming workshops. Other instruments such as balafon, bells, shakers and guitars are also used and are available to play.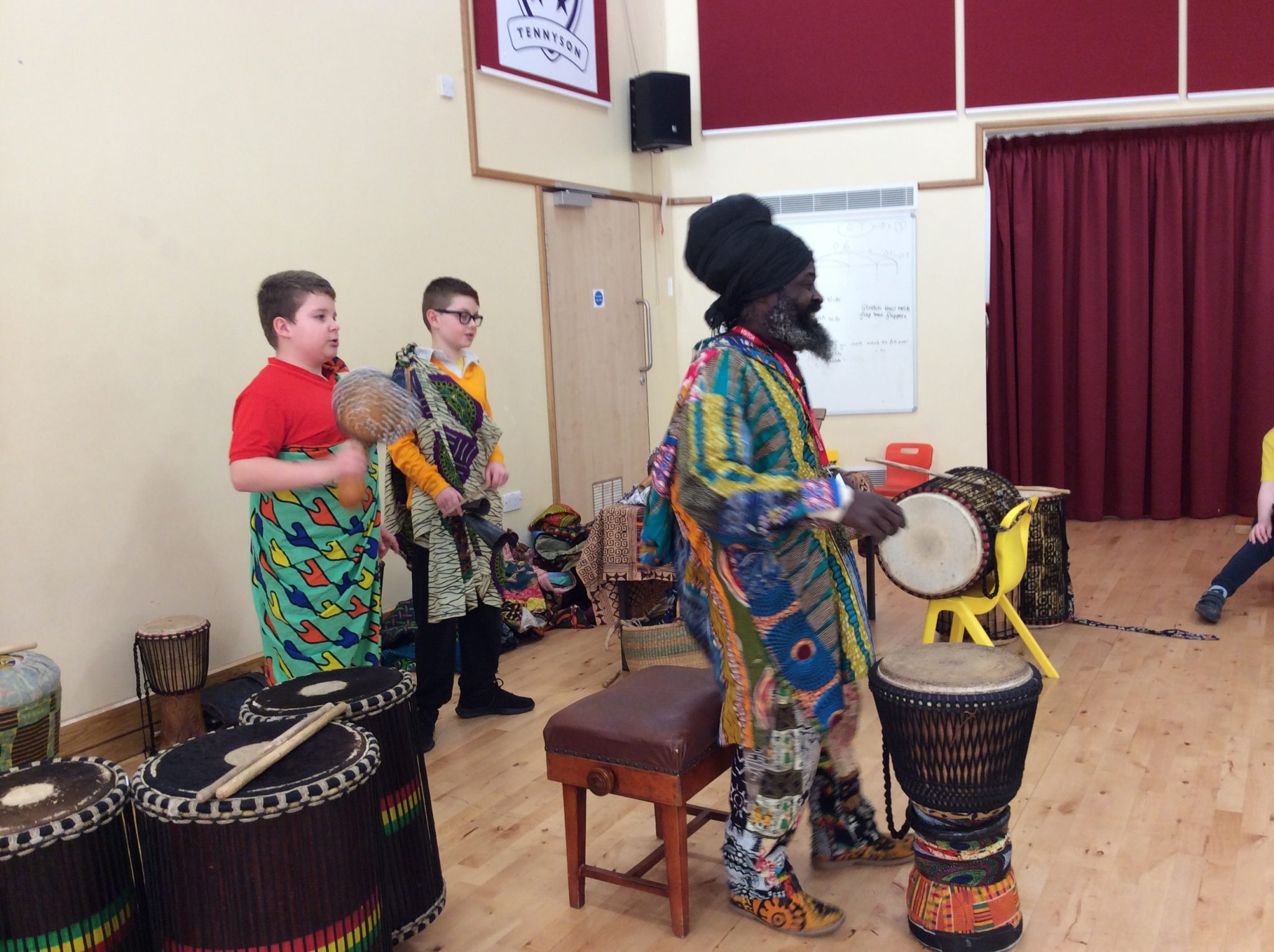 Song and dance are also introduced and pitched to the students abilities. Everyone is encouraged to get involved.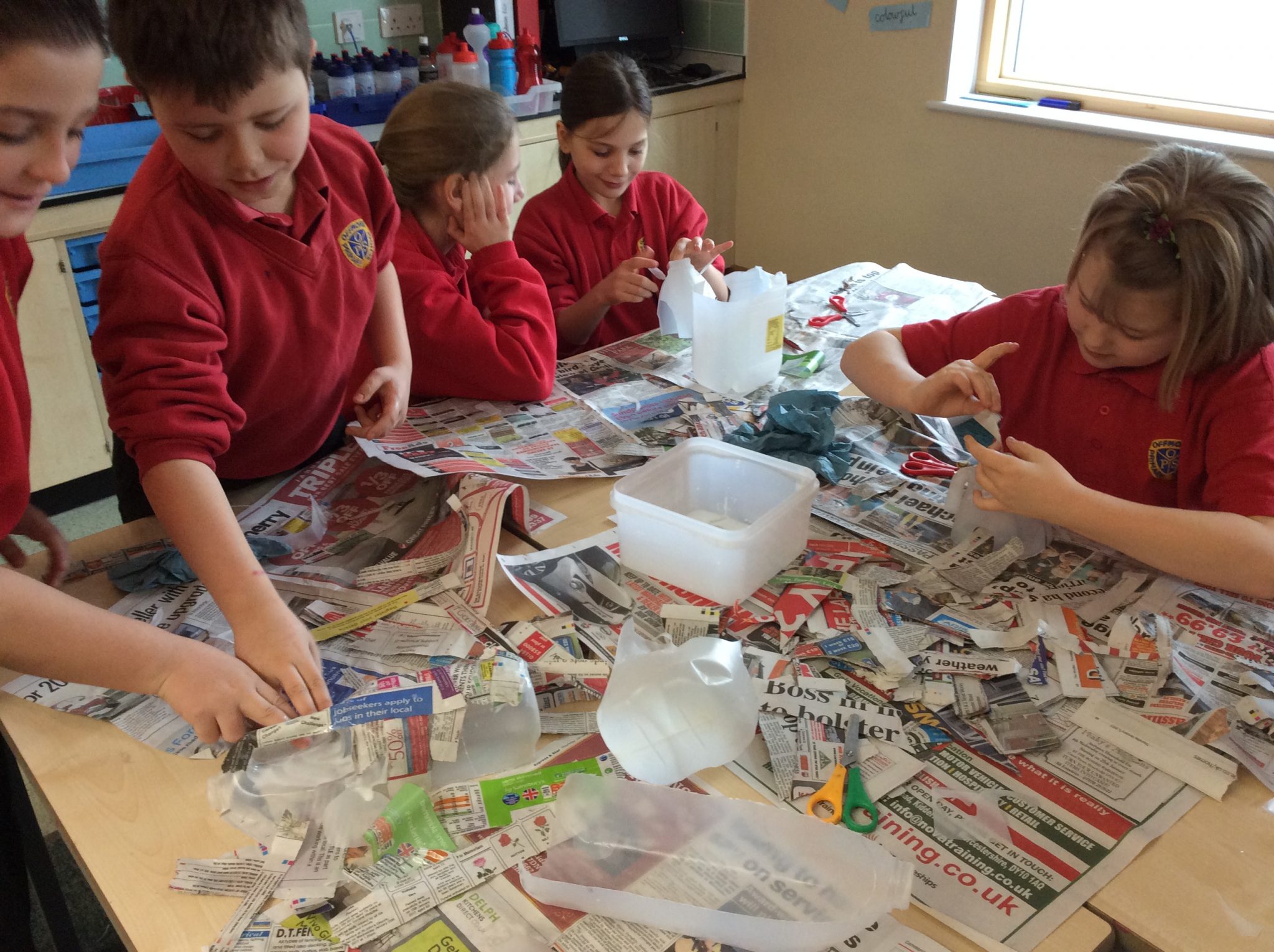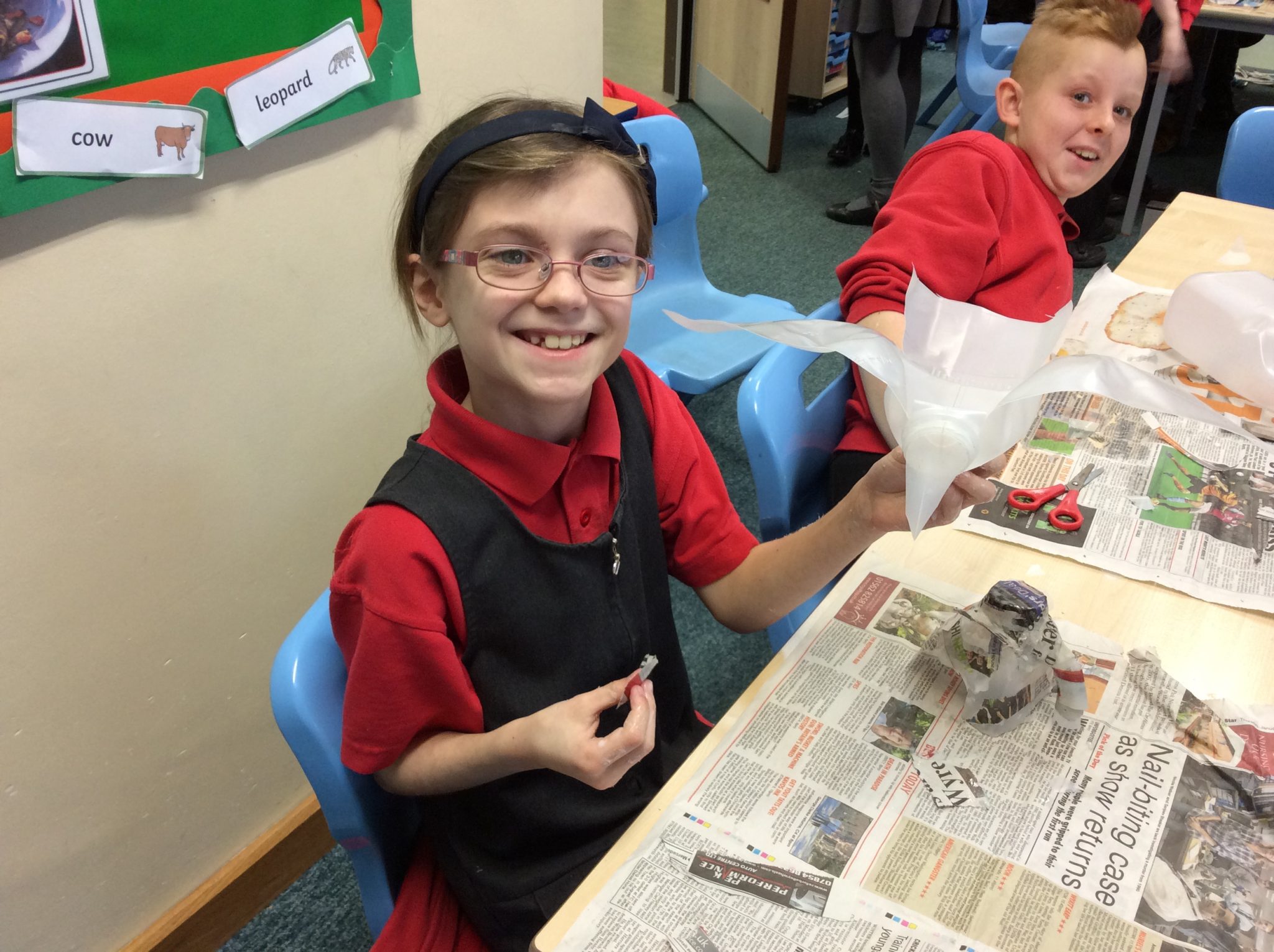 The recycling workshop in this case explores recycling milk bottles. Every student is encouraged to bring at least one with them. Students are asked to think about waste and how and why this might be different around the world.
Kwame shares with the children that as a child he made recycled combs and toy cars, they were sold to support him and his family. With older children Kwame may also talk about working and living in areas where recycling takes place, such as Agblobleshie, and how this might look and feel.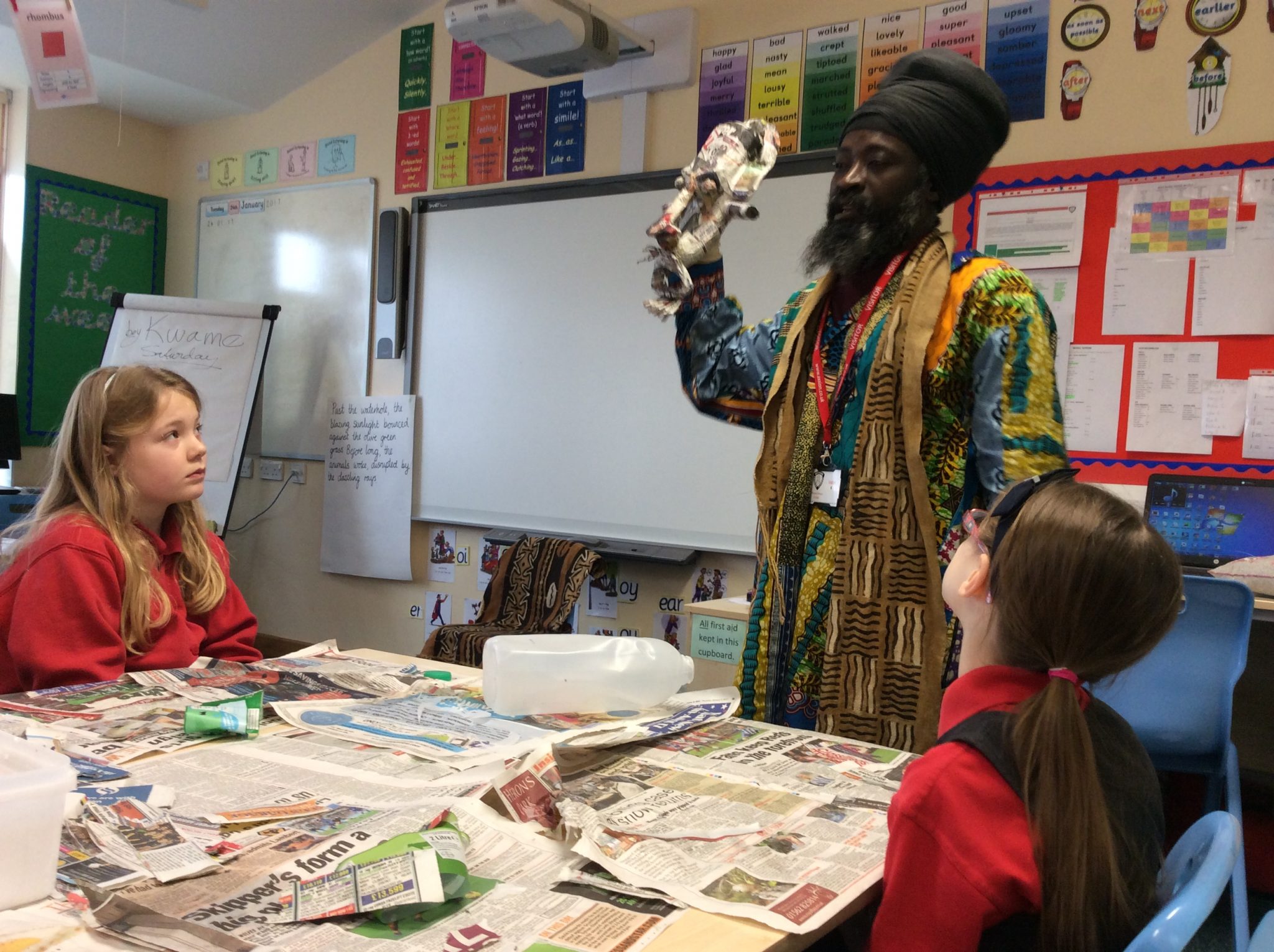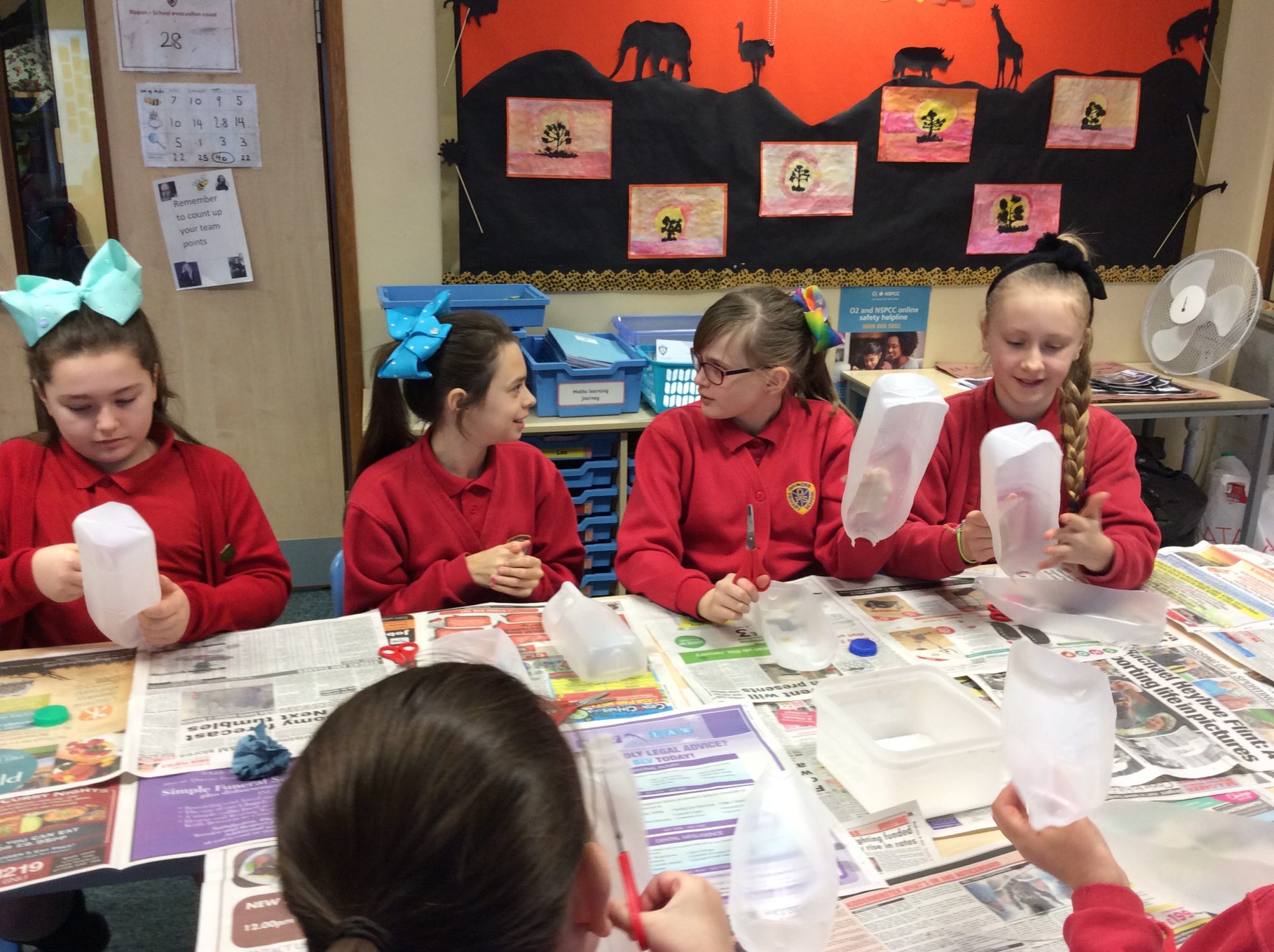 Students on the day can make masks, birds and elephants. Papier-mâché can be applied to these to really bring them alive.
"Providing a backstory allowed our children to understand more about life in Africa for some children. For my class it also linked to a character in the book we are reading.  His relaxed and gentle manner kept all children focussed and hooked on every word."
The children had been reading stories such as "the white giraffe" by Lauren St John. In the story there is a game keeper Tendai who had a tough upbringing. The children were able to draw parallels and see differences with Kwame's upbringing in Ghana. The children were able to relate to Kwame's accent,  knowledge of Africa and zest for life with their link to Tendai in the story.
The masks, birds and elephants can then be laid out to show the parents as they enter to see the grand finale performance of the drumming and dance that has been learned during the day.
"A brilliant day. Thank you. Kwame was friendly, fun and professional."