Fair Trade in 
Ghana
Examples of Fair Trade in Ghana

What is Fair Trade?
It's really very simple. Work done in some parts of the world is paid at a much higher rate than others. This is not fair. It means people who are already very poor get very little profit and people who are already rich making most of the money. Fair trade is an agreement between producers and buyers to create…
Better prices for crops.
Better working conditions, so workers are treated well and children are able to attend school.
Keeping farming sustainable so that crops can be grown year after year.
Fair terms of trade (selling goods) for farmers and workers in poorer countries.
Extra money going into projects that help the local community such as bicycles to get to work or wells to provide water.
Ghana has very strong unionised labour to fight for the rights of workers. They have worked well with Fair Trade workers and have enabled Ghana to lead the way with Fair Trade chocolate, pineapples and latterly gold.
Most cocoa farmers in Ghana have never tasted chocolate, but farmers from a Fairtrade-certified cooperative in Ghana own 44% of the Divine chocolate company. Launched in 1998, it went down in history as the first farmer-owned confectionery brand in the UK. Divine is not sold in Ghana, the national chocolate is Kingsbite – it is especially manufactured to cope with the heat and humidity in Ghana where Divine chocolate would just melt!
Shea Butter
Shea Nut in grown in the North of Ghana. Shea butter is used in cosmetics and commonly found in food in Euroupe, such as margarine. This Worksheet explores the processing of Shea.
Fair Trade Wordsearch
Find out more about the products that Ghana exports.
Fair Trade PowerPoint
Download this power point exploring Fair trade in Ghana. See Kwame in the banana farm and explore what it means to be fair, how this are unfair and how fair trade helps.
Online
resources
Here is a run down of the materials we have on offer online.
Not seen what you are looking for? Do let us know what you would like to see and we will try and upload it.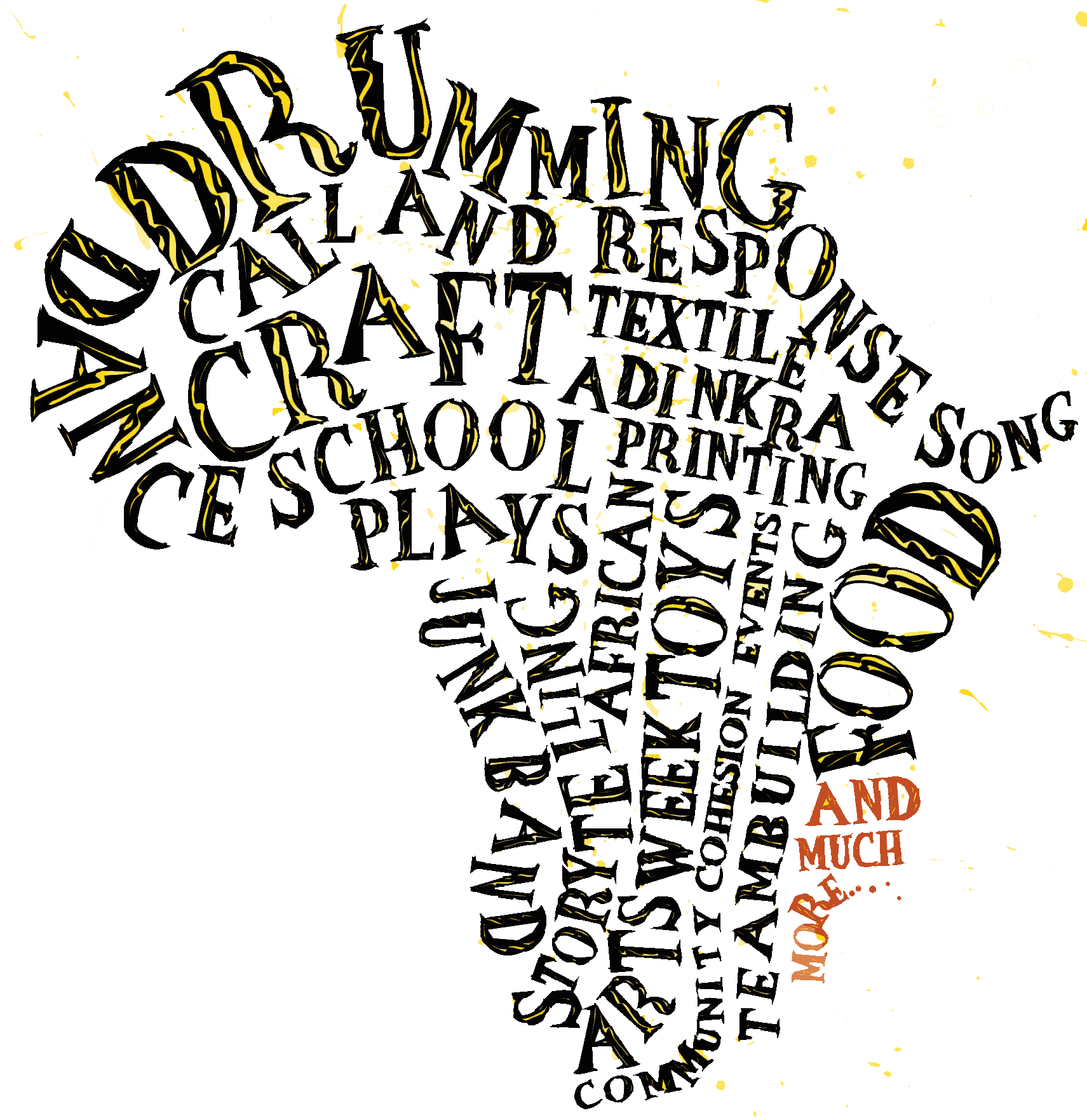 Proverb and symbols explained with worksheets and video. Make your own stamps and hold a workshop.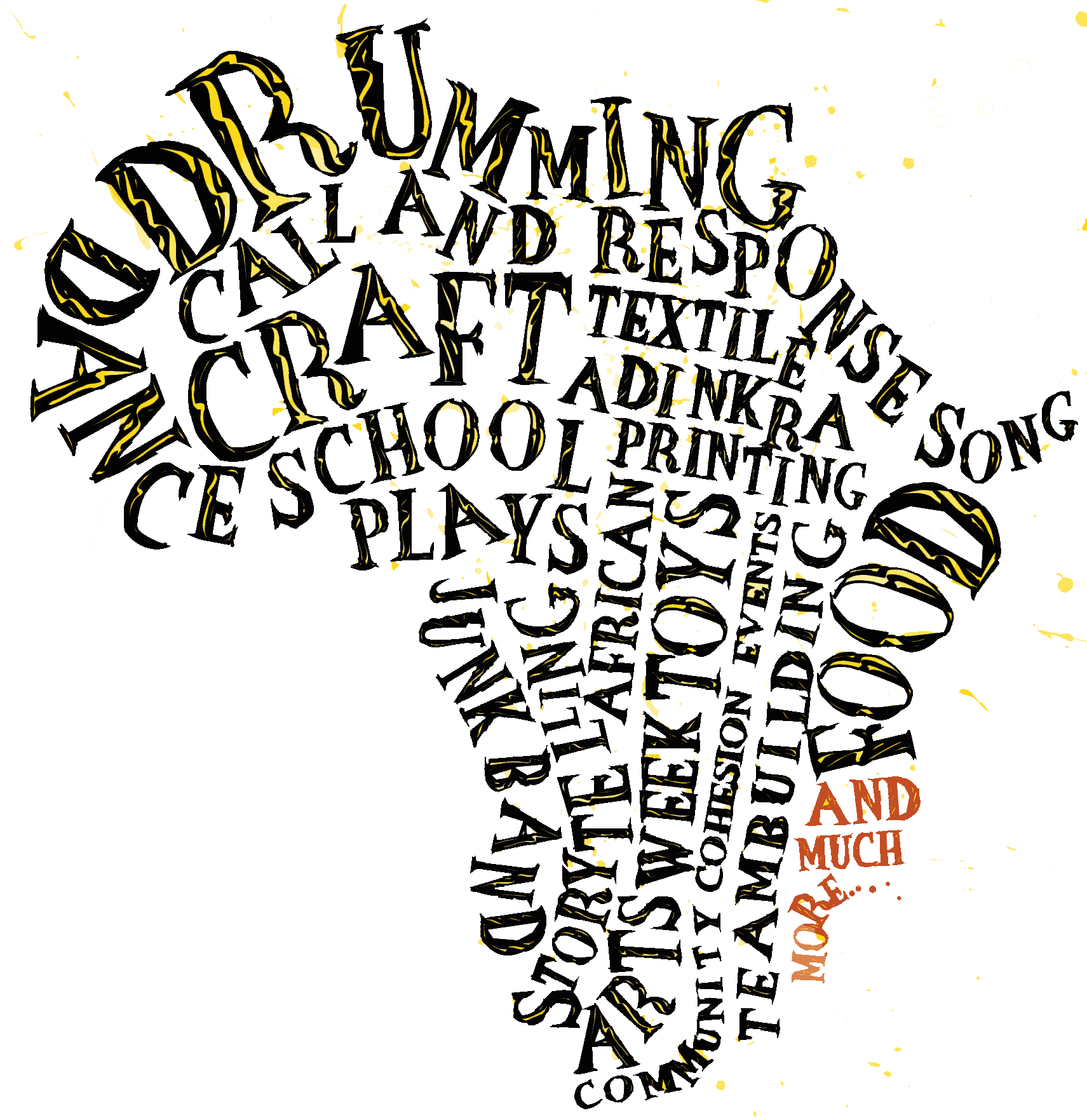 A series of videos explaining how to turn a milk bottle into birds, masks and elephants and how to make beads.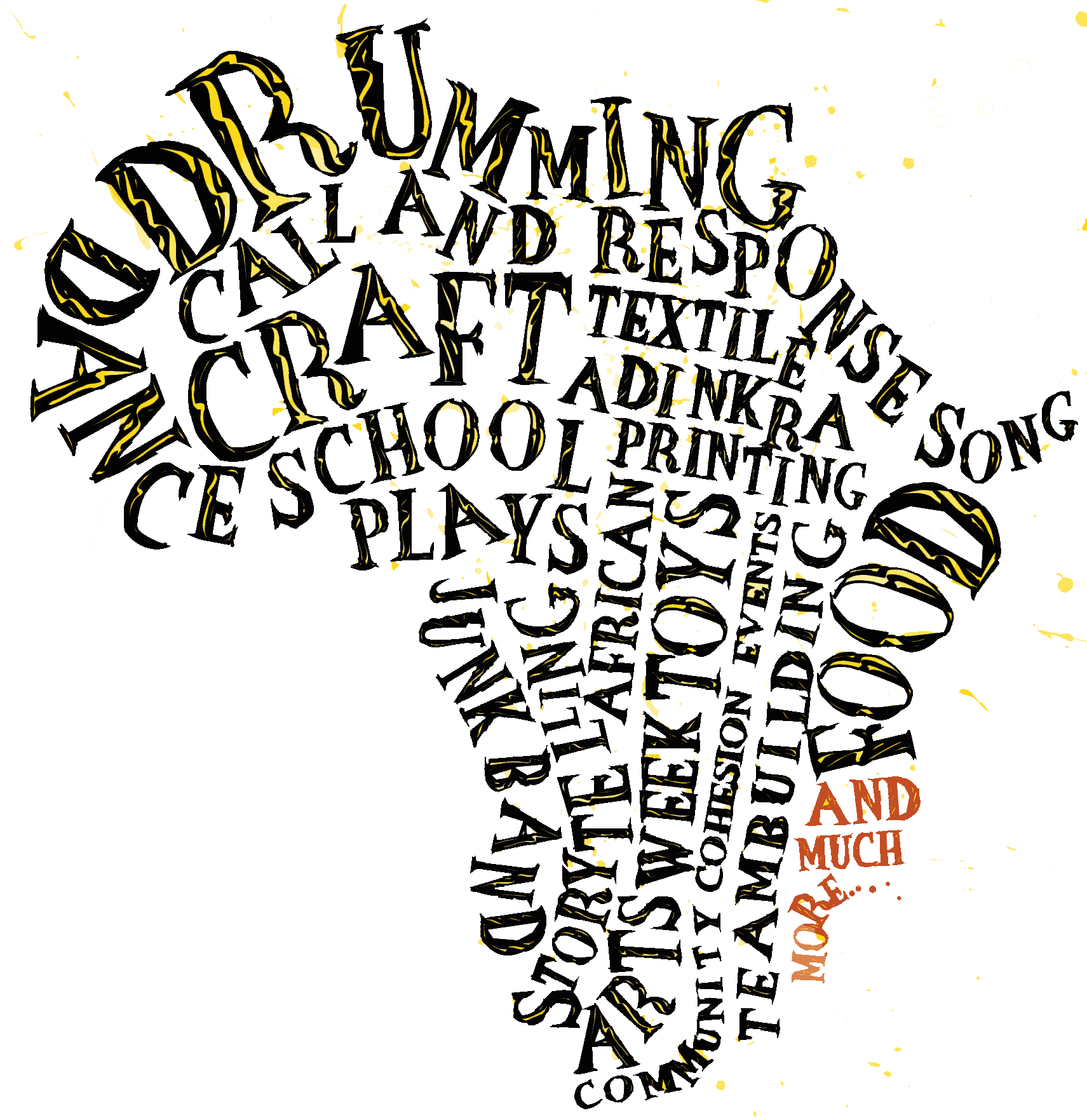 Real life examples of the imapct of Fair Trade in Ghana. Plenty of materials including a power point and wordsearch.