Drumming workshops
for schools
With an instrument for every pupil and professional musicians to teach you this is a fully immersive experience
Our drumming workshops for schools are delivered by professional African Drummers in the UK. We have specialists programmes for early years, key stage 1, key stage two as well as specialist drumming workshops for GCSE and Alevel music students. We specialise in African drumming workshops for primary schools due to the experience of our practitioners we are able to work with all age groups and have event taught in Universities here in the UK.
African Drumming
for everyone
We provide an instrument for every student (and the teachers!), we have a adaptable instruments to ensure pupils can get involved even if they might find it hard to hold a drum or if they like less noise.
Hire of 30 djembé comes as standard with each booking, more can be available on request – allowing classes to be collapsed so we can teach more students, where space is available.
In addition to the 30 djembe each practitioner often has with them; the cow bell which forms the frame for the tune, the shaker, xylophone and the Dun Dun base drum.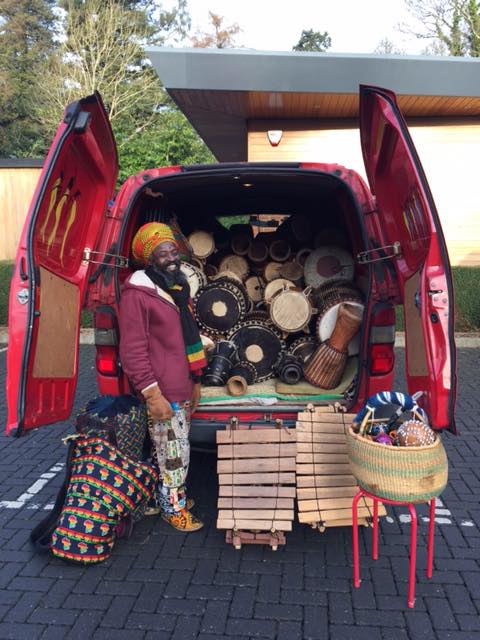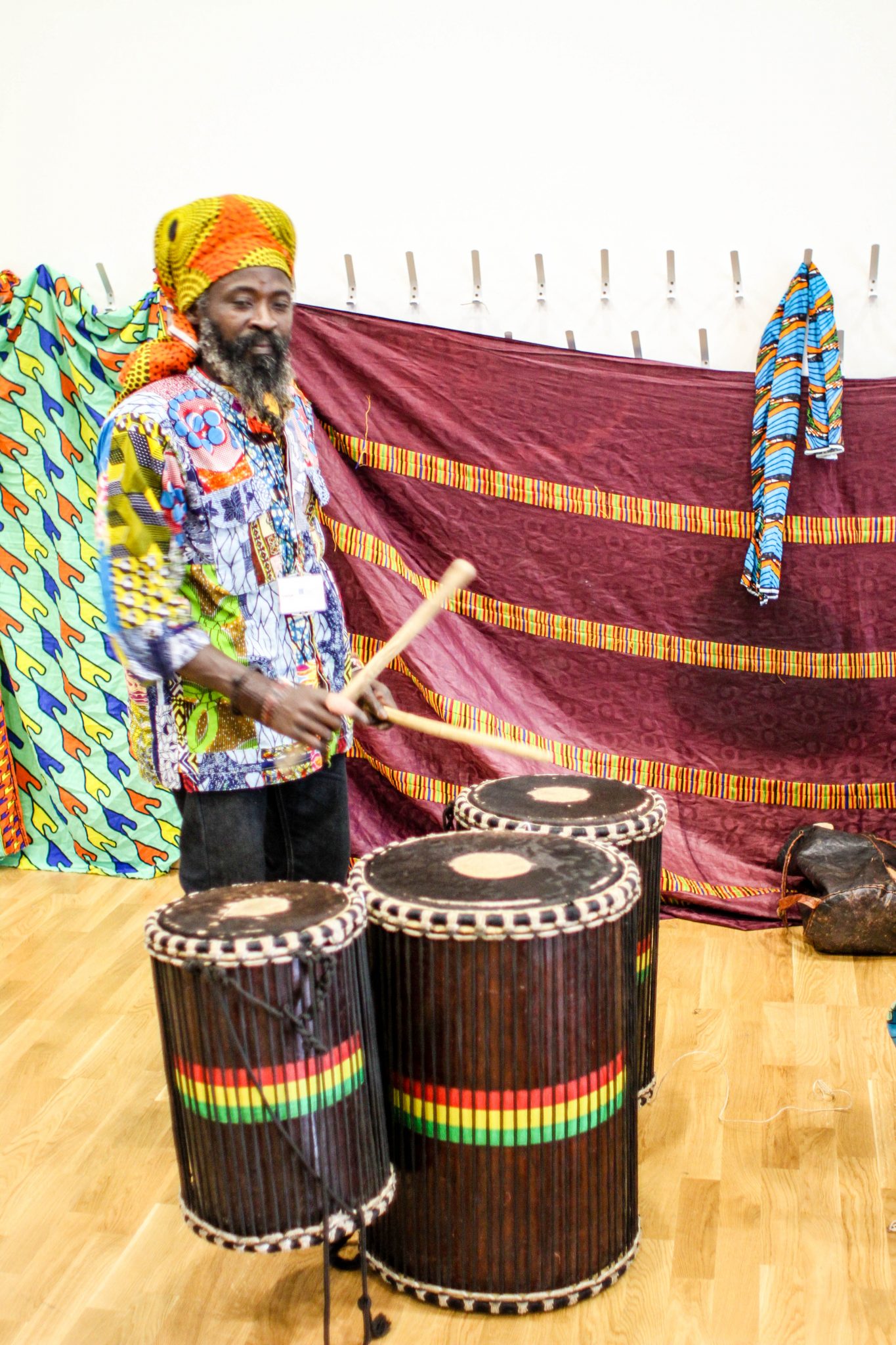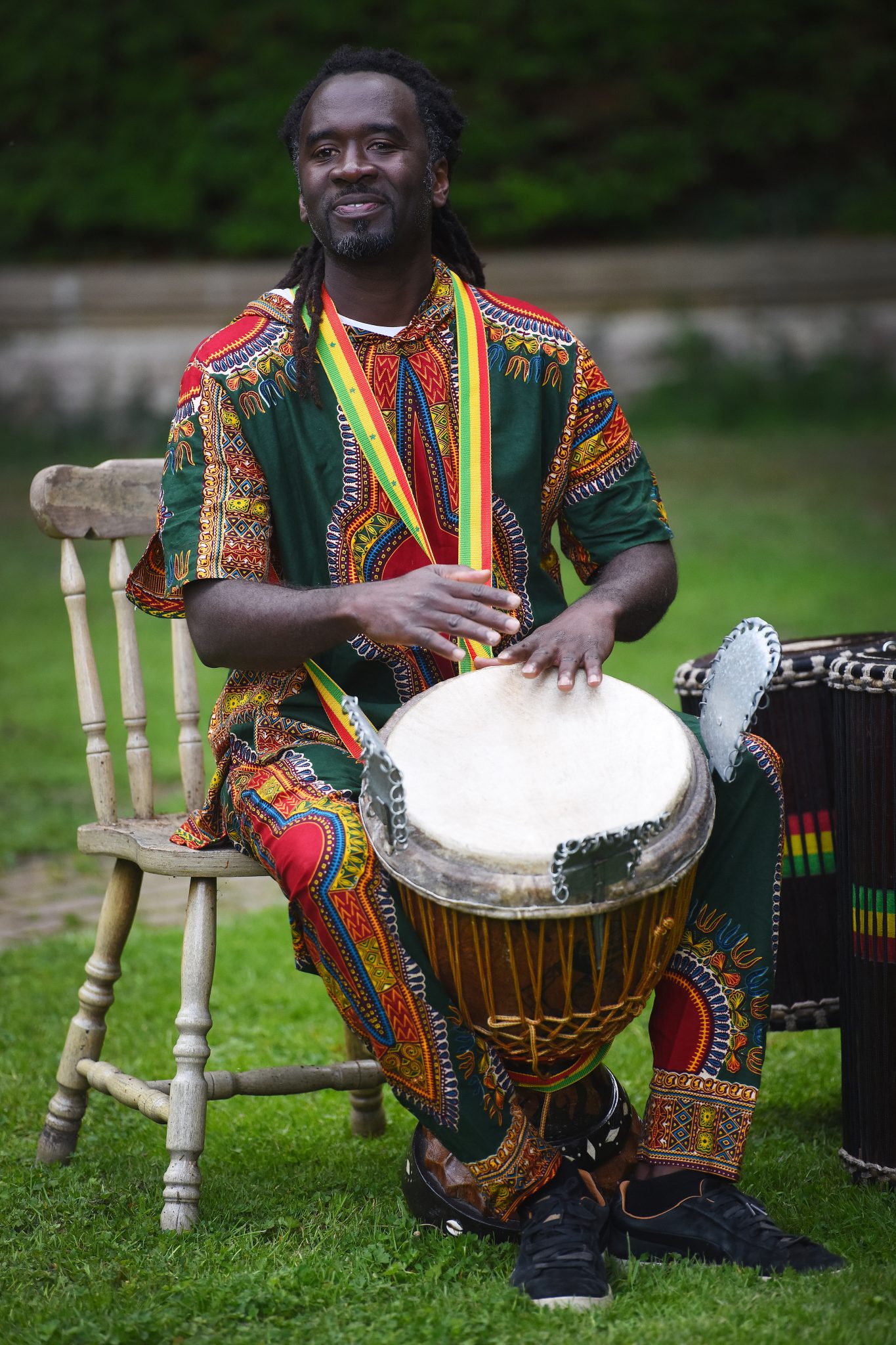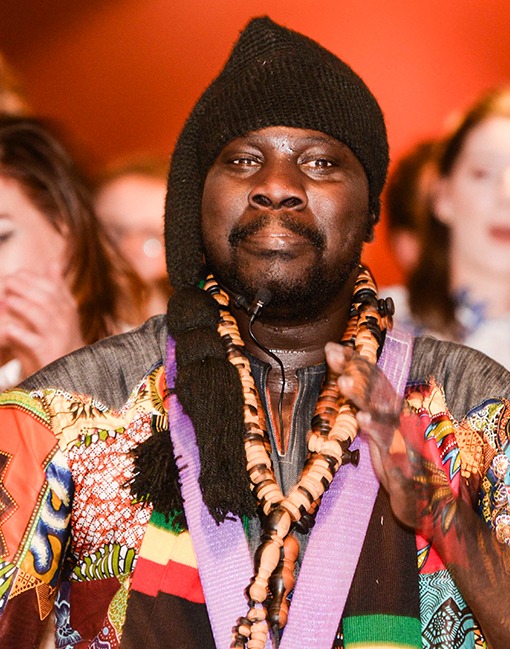 professional
african Drummers
Our skilled and highly experienced team are all Africans and will teach rhythms from Sene-Gambia, Guinea or Ghana – depending on where they are from!
They all regularly work across the world performing as professional musicians, many are master drummers and all are great teachers too.
The workshop will be authentic, dynamic and energetic. Your practitioner can offer question and answer sessions resulting in a pupil led, fully immersive learning experience.
We have been offering drumming workshops in the UK since 2000, and many of our practitioners have been teaching in UK schools for well over 2 decades!
We have 10 million public liability insurance in case anything goes wrong and all of our practitioners are fully DBS checked, and receive training updates termly.
We really believe we are the best at what we do, but rather than take our word for it please do look through our school testimonials.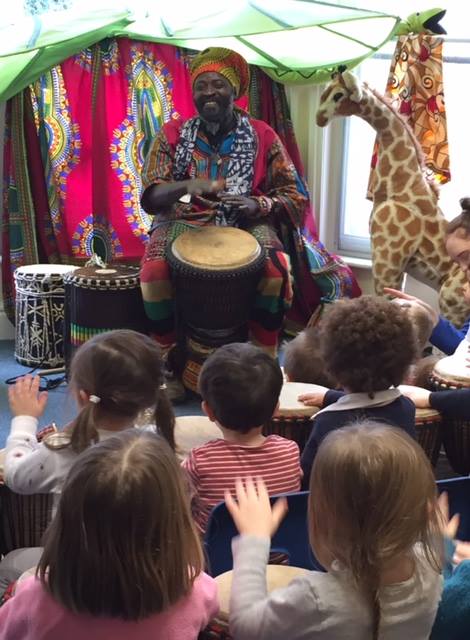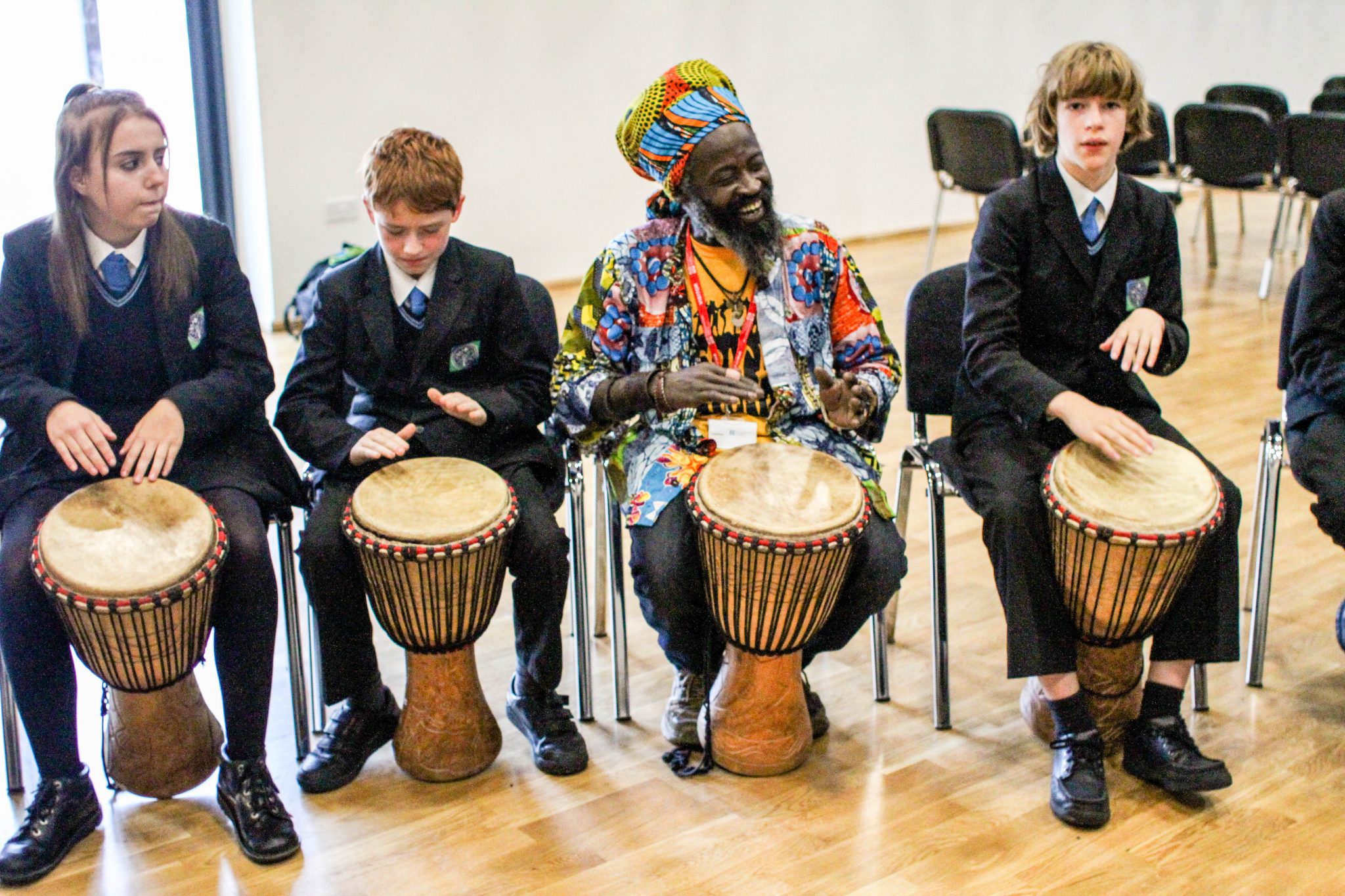 Bespoke drumming workshop experiences
Mix and match the drumming with other activities
Work towards a performance at the end of the day
Add an assembley
If you have a 
Vision

 We will help you to turn it into reality
Our
Services
Drumming is often just the start of the story…
Our most popular workshops can be adapted to meet your needs, with 30 drums as standard we have taken classes of over 100! Let us know what you would like and we will work hard to achieve it.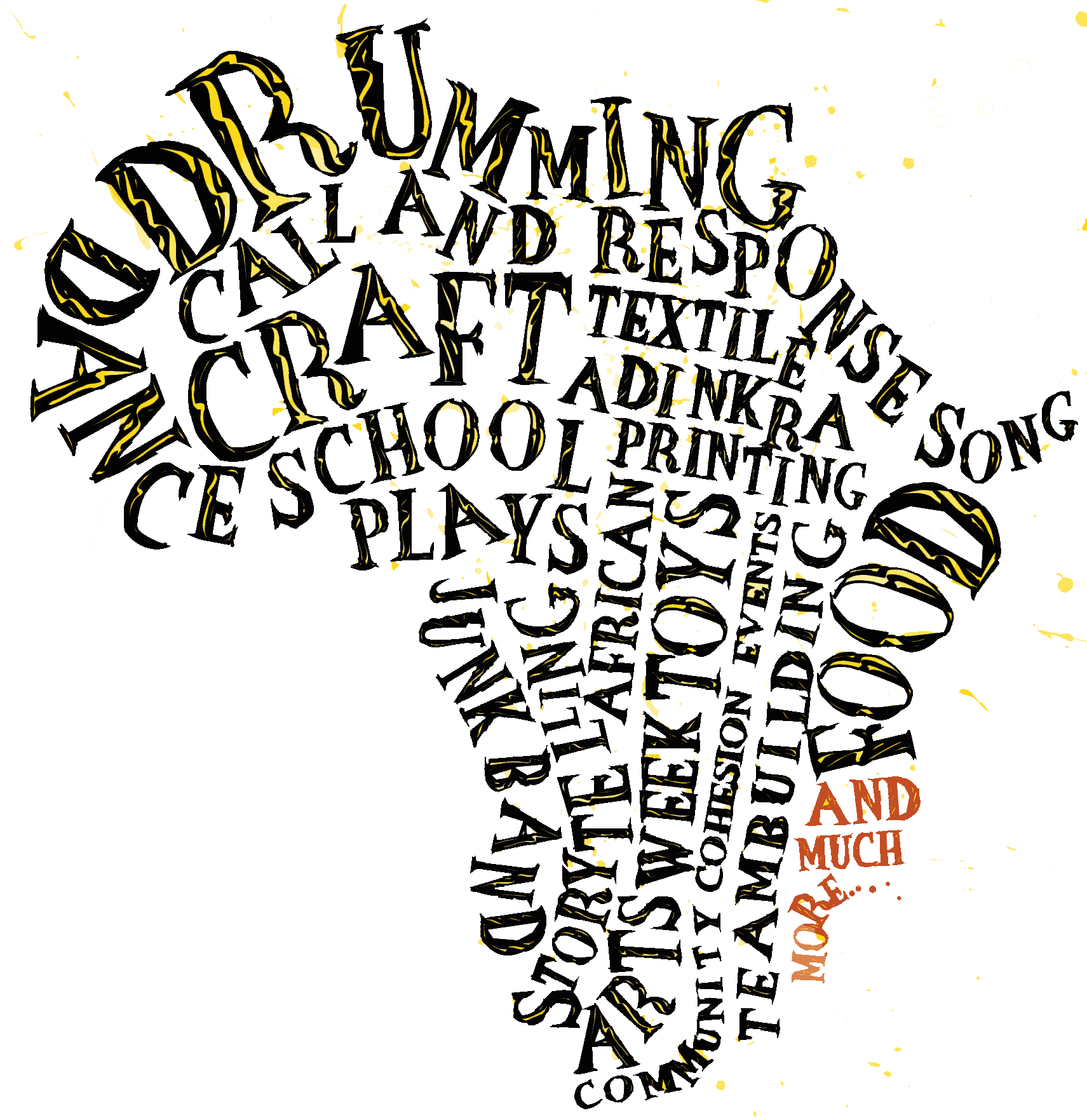 drum and dance
Drumming traditionally works as a one part conversation to the dance. See and learn the art form in its purest form with a dance and drumming practitioner for the day – able to work with groups of 60 and more if you have space available.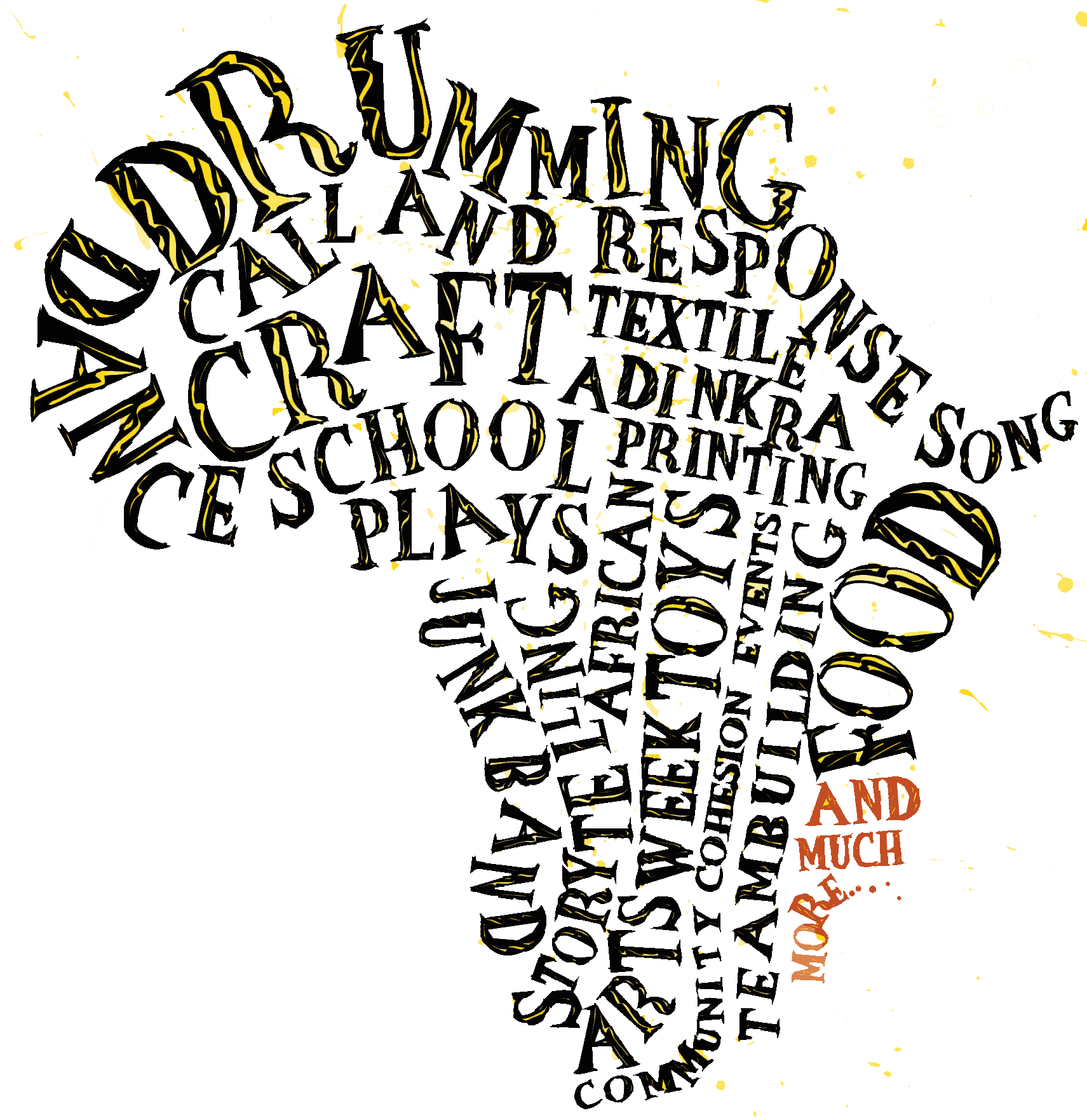 gcse workshops
Master drummers and griot available to take your students on a GCSE materclass. Able to teach both the rhythms and the contexts to the music itself. Combining instruments with poly rhythms of cow bell, dun dun, djembe, shaker and mbira. Students will learn a set piece and explore creating their own compositions.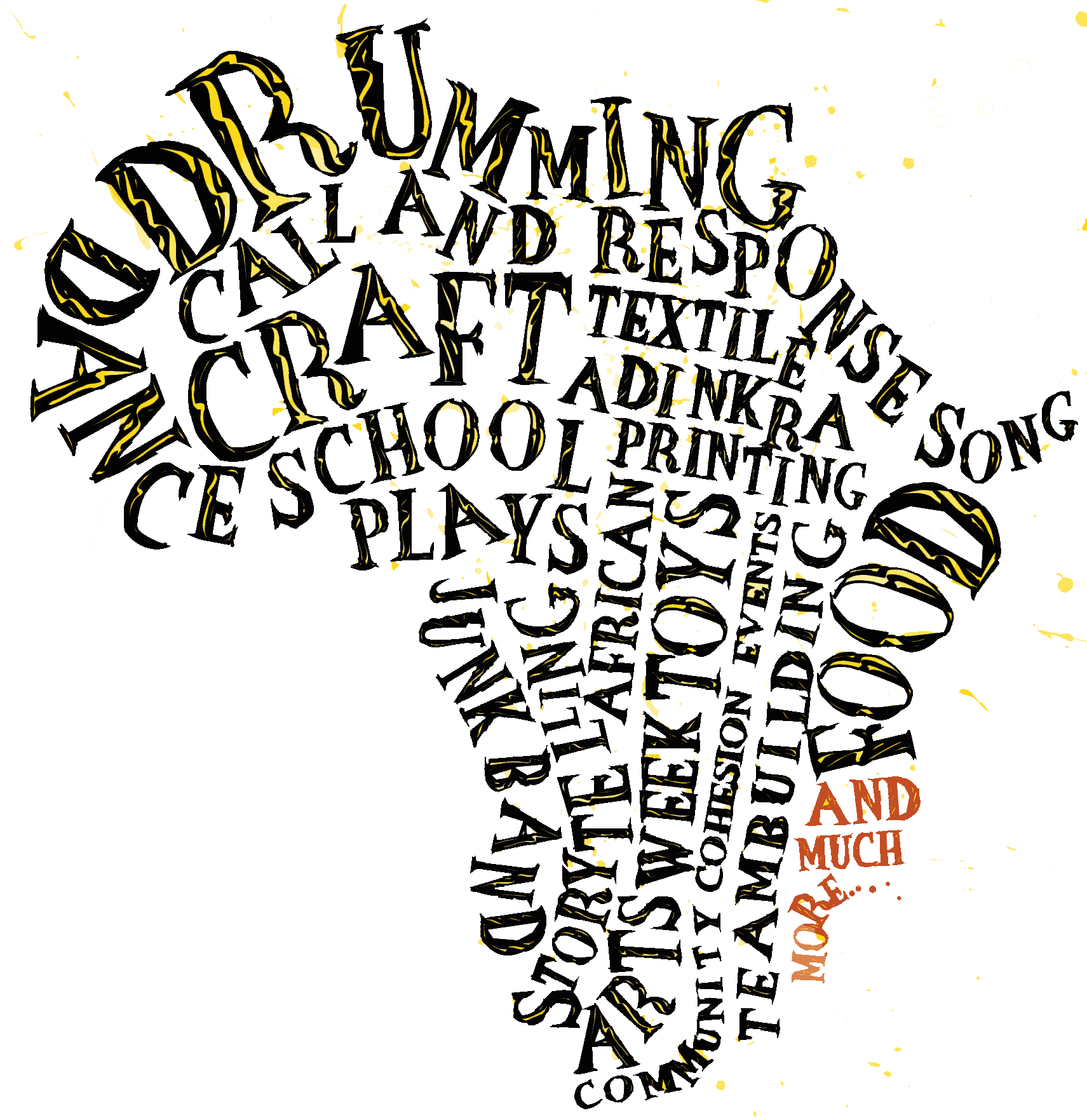 Mixed activity day
Drumming can be combined with assemblies, adinkra art, textiles, recycling, song, dance, storytelling and more. Why not let us know your learning objectives and we will help design a day to reach them?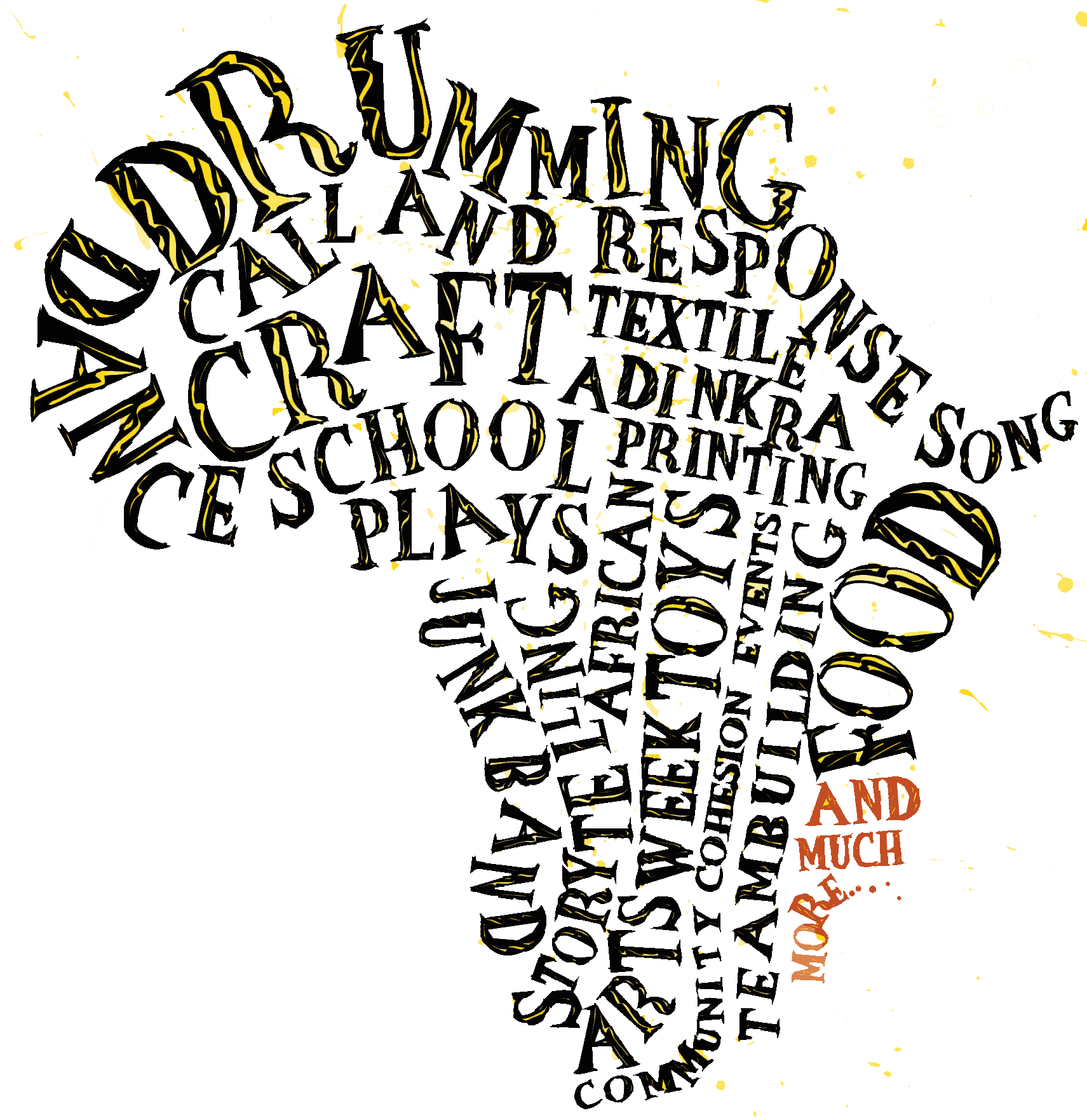 Story drum
Using the drum to help narrate the story following in your storytellers footsteps as he moves through the jungle. The drum will be used to recreate animal sounds from the pitter patter of tiny feet to the slither of snakes and the booming base of natures giants!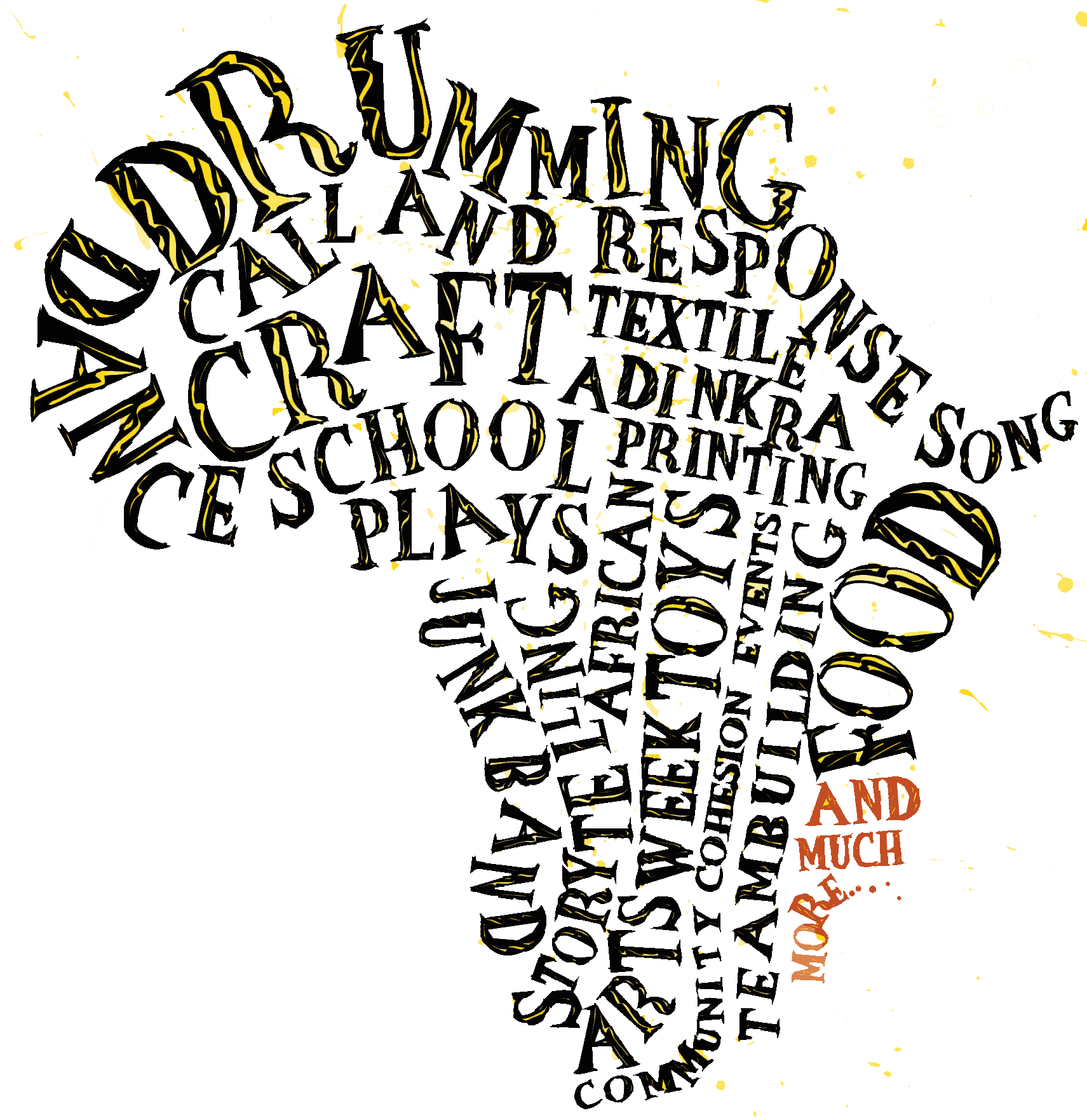 Djembe drumming
Djembé are fantastic for getting fast results! Originating from west Africa these drums are familiar to all our practitioners. They have sonorous tonal qualities and are relatively simple to play, meaning your class can quickly work on a hypnotising beat! Every participant will have a djembé for the entire session, they will learn a piece aurally (as your practitioner learnt it). Children will respond to aural and visual queues and will have the opportunity to perform a solo. Younger children may use the drum to imitate animals as part of a story.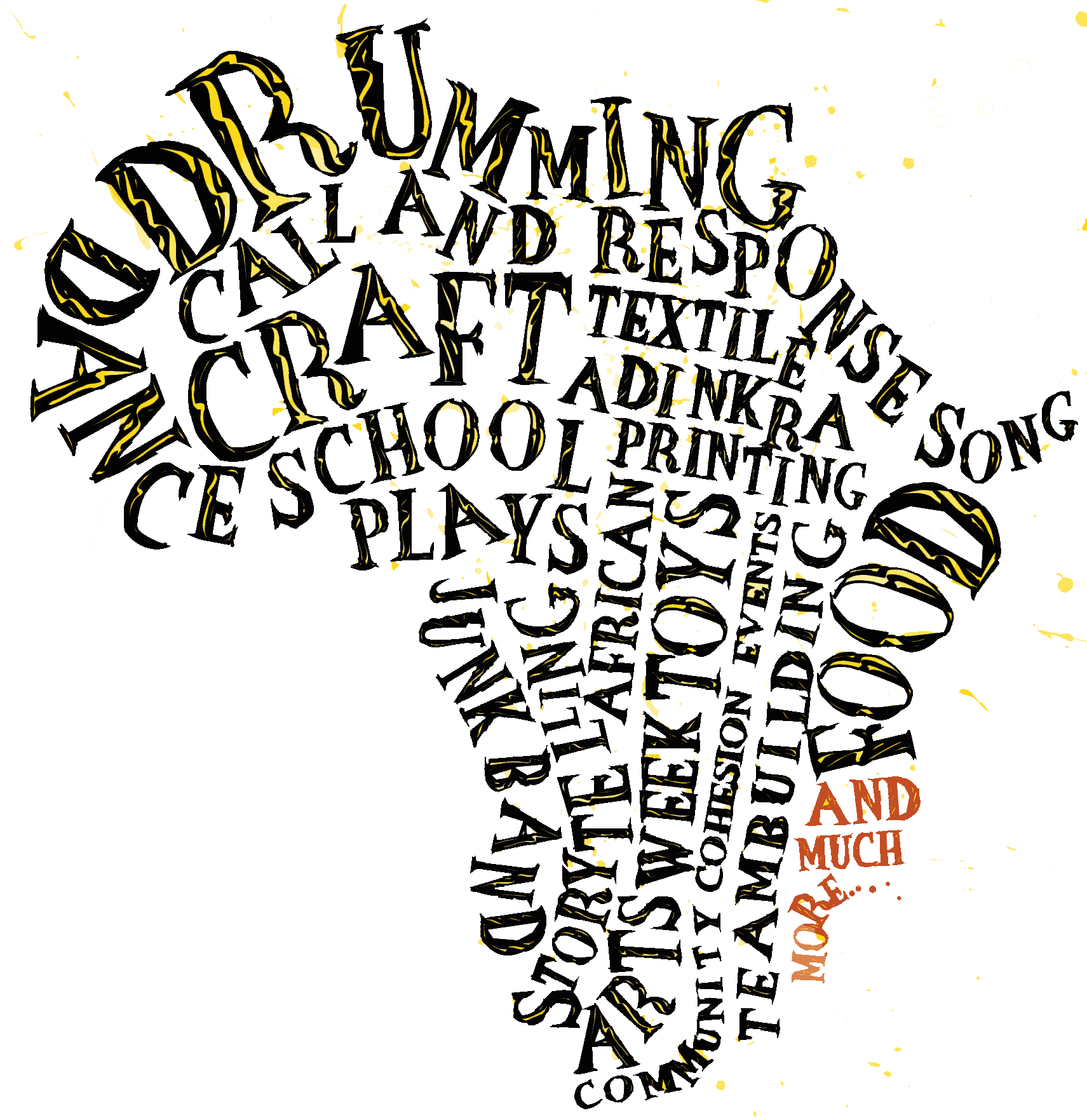 Kpanlogo drumming
Kpanlogo are Ghanaian drums, originally played by the Ga and now played all across Ghana. They are highly versatile and can be played both with sticks and hands. Traditionally they are played in groups of six drums, with great tonal and pitch variety between the drum sizes. Complex polyrhythms make up the beat. This workshop is much more suited to Key stage two students and beyond.
How does a
drumming workshop

work in your school?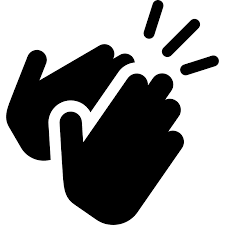 How do we timetable drumming workshops?
Our team will work with you to get the best outcome to reach your objectives.
A session can be from 7 seperate classes a day or we can work intensively with one class.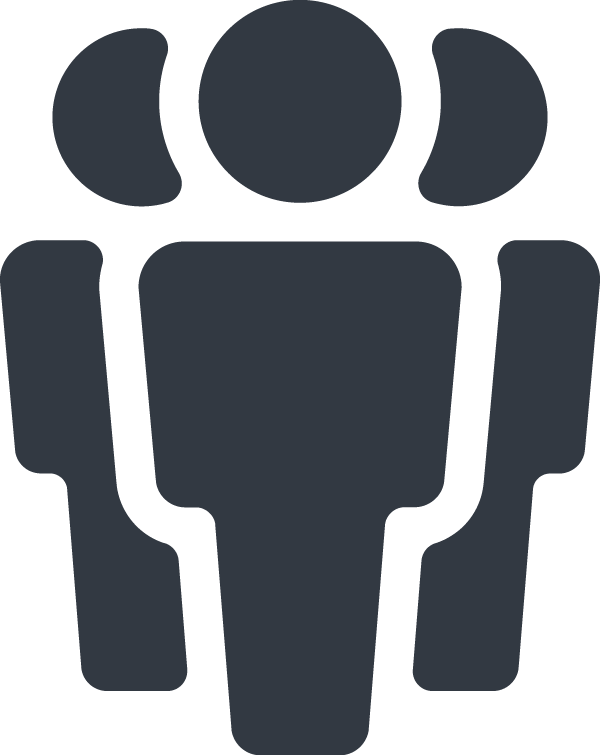 How Many Students can drum at one time?
As standard we work with a class at a time, if you have space we are happy to work with 2 classes at a time (or up to 60 students) in your hall or larger room. Please note there is a transport charge of £2 for every drum over 30
Maximum – 7 workshops or up to 420 students in a day with one art activity.

How Long is a drumming workshop?
We recommend classes of 60 minutes, though 30 is possible. We are very happy to work on longer more in depth drumming projects, including working towards a performance.
But please note we will place natural breaks as drumming can be hard on the students hands!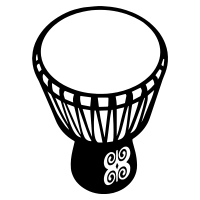 Can We Mix Activities?
Depending on the practitioner available you may mix in as many activities as you have time for. There is no additional charge for this so why not follow an arty morning with a musical afternoon?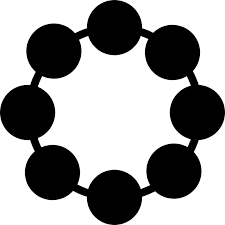 What Do You Need?
We will need a horseshoe of chairs or benches for students to sit on while drumming.
We generally bring a drum for every child as well as a number of additional instruments.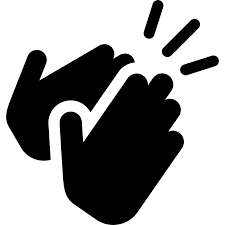 How Much is it?
Options run from £2 – £16 per student. Please fill out our quick quote form and we will get right back to you with a proposal.
What our African drumming workshop
customers

say

We are proud of our results
"Thank you so much for a fantastic day. The children loved the art and the drumming and learnt so much from you. It was a long and busy day and you were tireless. Thank you for your enthusiasm and for making it such fun for the children.
"
St Michael's Prep School, Kent
"I was so impressed by the amount of drums Kwame had brought with him. It was wonderful that each child had their own drum to play and that they could play together as a whole group; the sound was fantastic. They absolutely loved it and are still singing the song Kwame taught them to this day!" Clanfield Junior School