Call and response 
song from Ghana
Learn how to lead a call and response song session, the context and the uses of the songs…
What is 
call and response?
Call and response song is a very simple harmony consisting of one lead caller and then a group of responders who repeat a key phrase throughout the piece.
It is a fantastic way to engage children who maybe disengaged and even frightened of singing.
Call and response is used in Ghana to motivate and raise morale, especially useful when group labour is needed for example when tilling the soil or hauling in fishing nets.
In the same way you can use a call and response song in class to unify and invigorate children a signify and change in activity.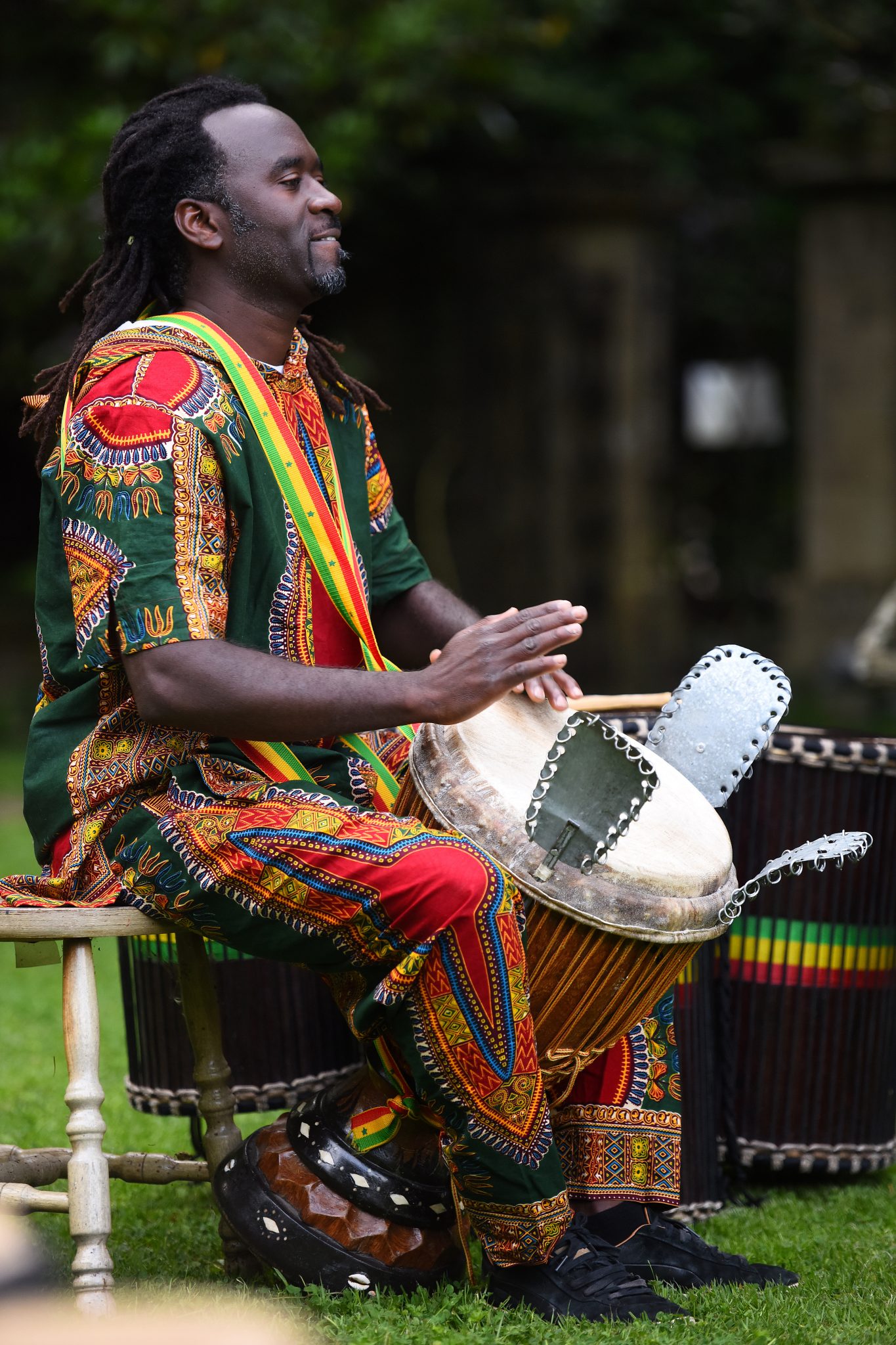 Resources 
call and response song
Please find here recordings and videos of the songs that Kwame has taught during your sessions. There are also some new songs for you to hear direct from Patrick and Joe in Ghana, please let us know if you would like the audio file.
You will not find written lyrics here – call and response is part of a rich oral tradition. It is an auditory learning process. The PDF holds back ground information on the songs so you can understand the meaning and context. 
We thought you might like to use some of these tracks to set the scene for the children learning and to give them an auditory sense of space.
This recording is of frogs in the Savannah around Buipe. Perhaps the children might note how similar their call is to the bell.
This recording is of 'drivers mates' calling out the destinations of the buses they work for. These mini buses are called TroTro and the travel all over Ghana.
This recording is of the rain falling in Buipe.
Online
resources
Here is a run down of the materials we have on offer online.
Not seen what you are looking for? Do let us know what you would like to see and we will try and upload it.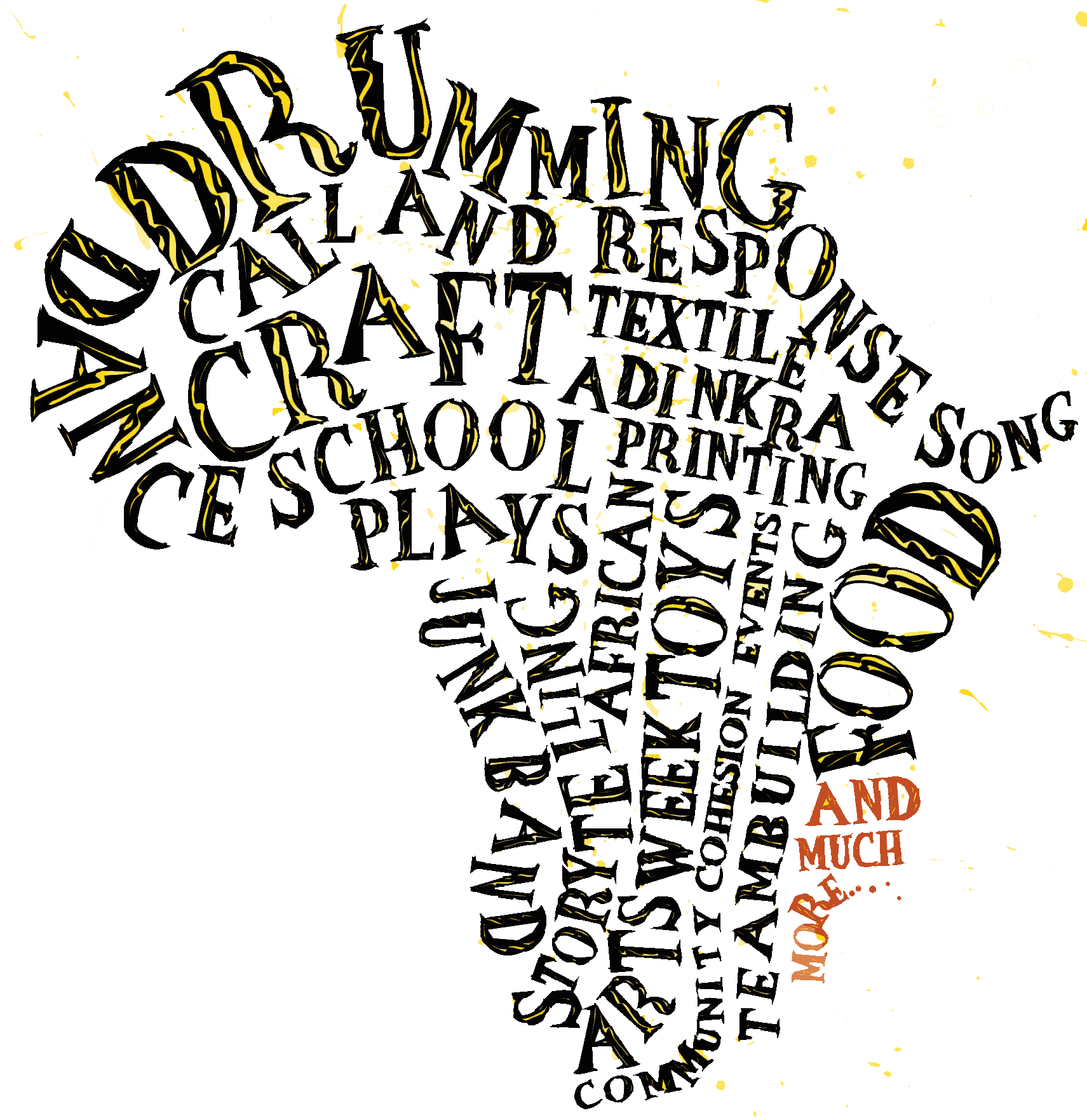 Proverb and symbols explained with worksheets and video. Make your own stamps and hold a workshop.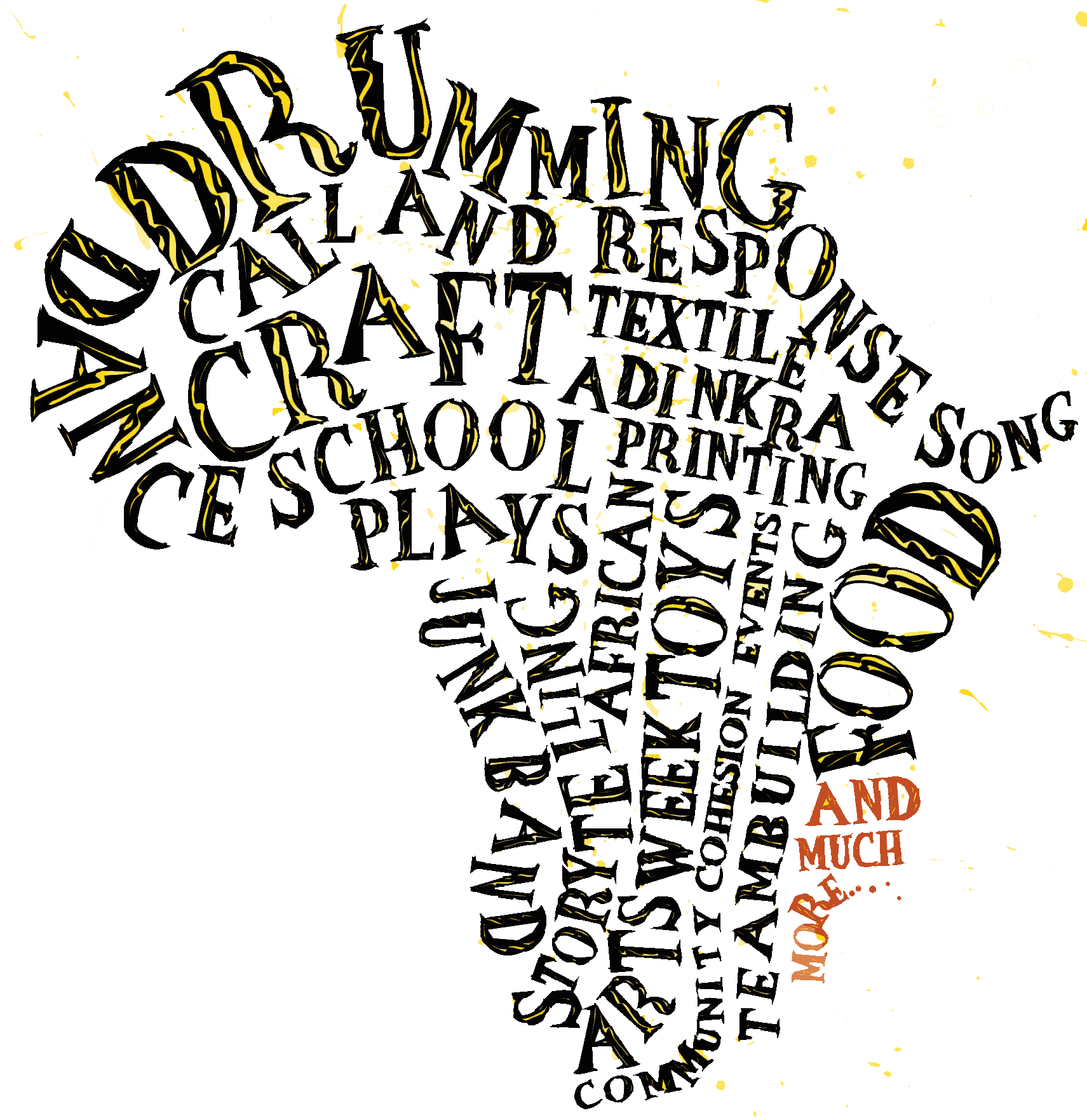 A series of videos explaining how to turn a milk bottle into birds, masks and elephants and how to make beads.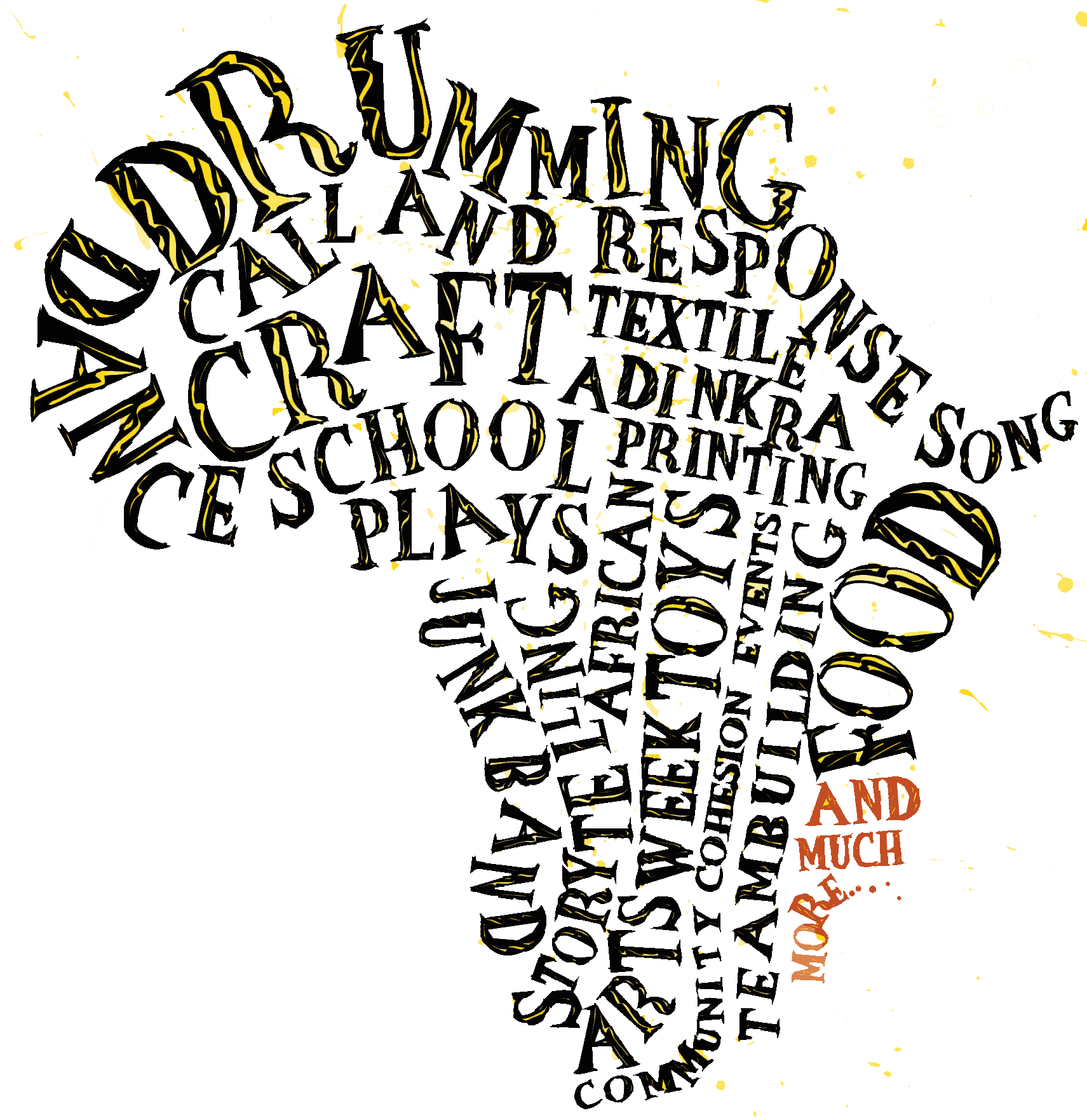 Real life examples of the imapct of Fair Trade in Ghana. Plenty of materials including a power point and wordsearch.