Recycling
resources

.
These materials are designed to support and enhance our school visits
These ground glass beads are found throughout West Africa and were traded with China and around the world from the 4th century.
Watch this video on beads and how they are traded and then watch Kwame share with you how you can make your own beads by recycling magazines, newspapers, old school books and even crisp packets.
We like to use milk bottle a lot with our workshops – they can be joined to make large structures or easily converted into masks, elephants and birds for students to take =home at the end of the day.
African Art Activities
A wide range of options from our professional African artists. Choose one of our tried and tested workshops or we are happy to work with you on a bespoke piece.
African Music Activities
A wide range of options including drum, song. shakers, bells, xylaphones and much more. Learn about the musics historical and cultural context.
Online
resources
Here is a run down of the materials we have on offer online.
Not seen what you are looking for? Do let us know what you would like to see and we will try and upload it.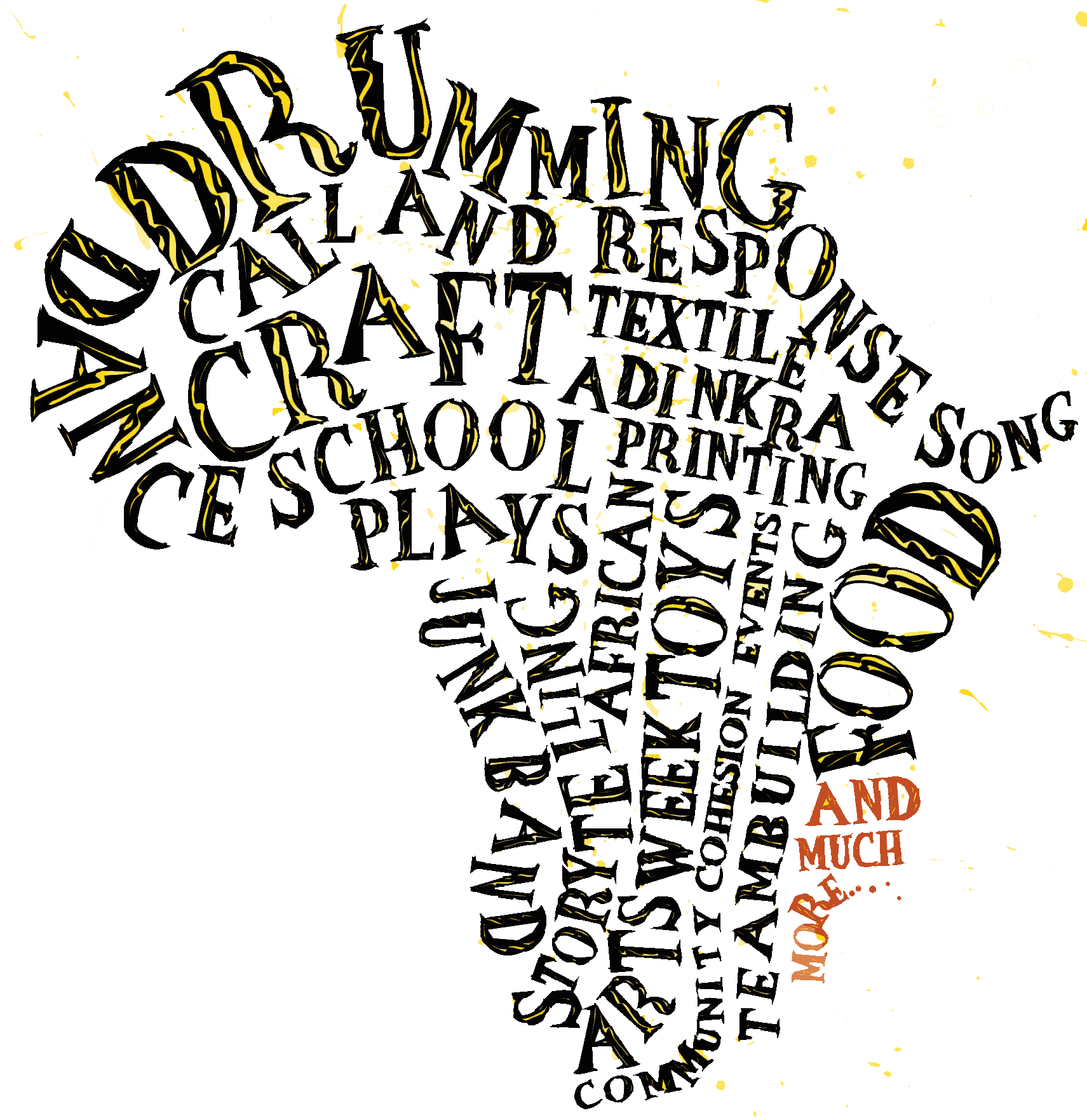 Proverb and symbols explained with worksheets and video. Make your own stamps and hold a workshop.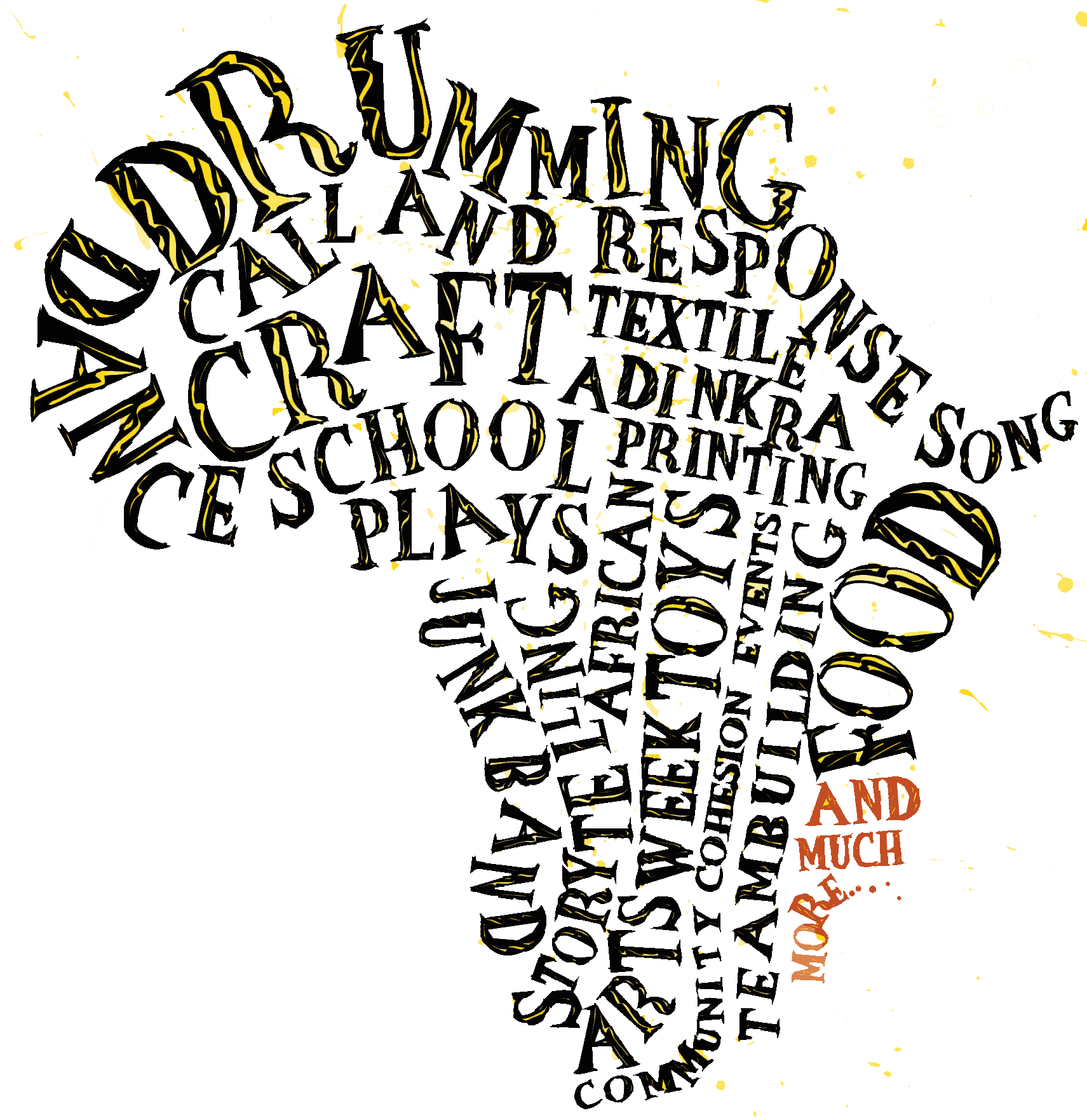 A series of videos explaining how to turn a milk bottle into birds, masks and elephants and how to make beads.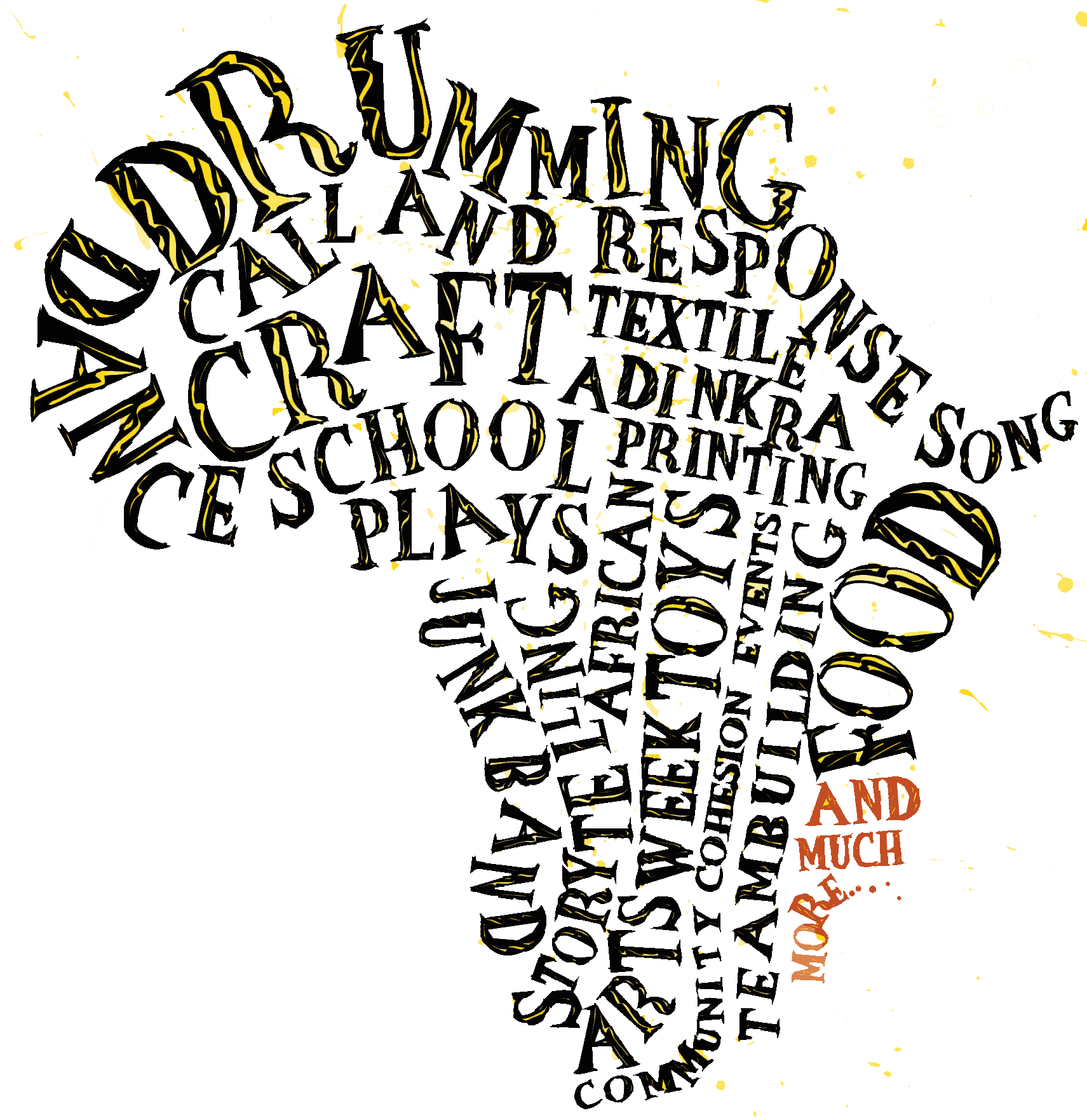 Real life examples of the imapct of Fair Trade in Ghana. Plenty of materials including a power point and wordsearch.