We returned to Hurlingham Academy for Black History month. This year with drumming workshops and dance workshops from Emmanuel and Pape.
It was a fantastic day of workshops followed by a show stopping finale and performance to parents and the school.
We look forward to returning again next year with our dance and drumming workshops for schools.
[videopress OXNF7szV]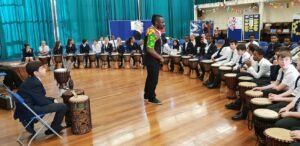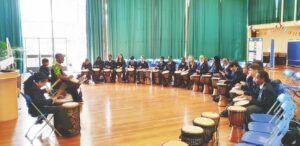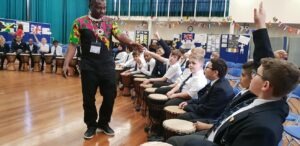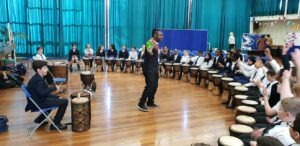 "Thanks so much for todays contribution to Black History month guys – Pape and Emmanual were great.

It has been wonderful talking with the students about their discussions and research in tutor time and it was brilliant to see their work displayed in the hall this evening.

Thank you for such a fun and delicious Taste of Hurlingham – parents and students had a fantastic time."